But of course I prevailed.
But the so called romantic set was no longer available. Instead we ordered the fugu sashimi lunch set (40,000 won per pax). On hindsight, this is still cheaper than eating in Singapore (the hotpot alone was S$75, didn't even come with rice. Is so banned by me now).
For this price, we enjoyed the following: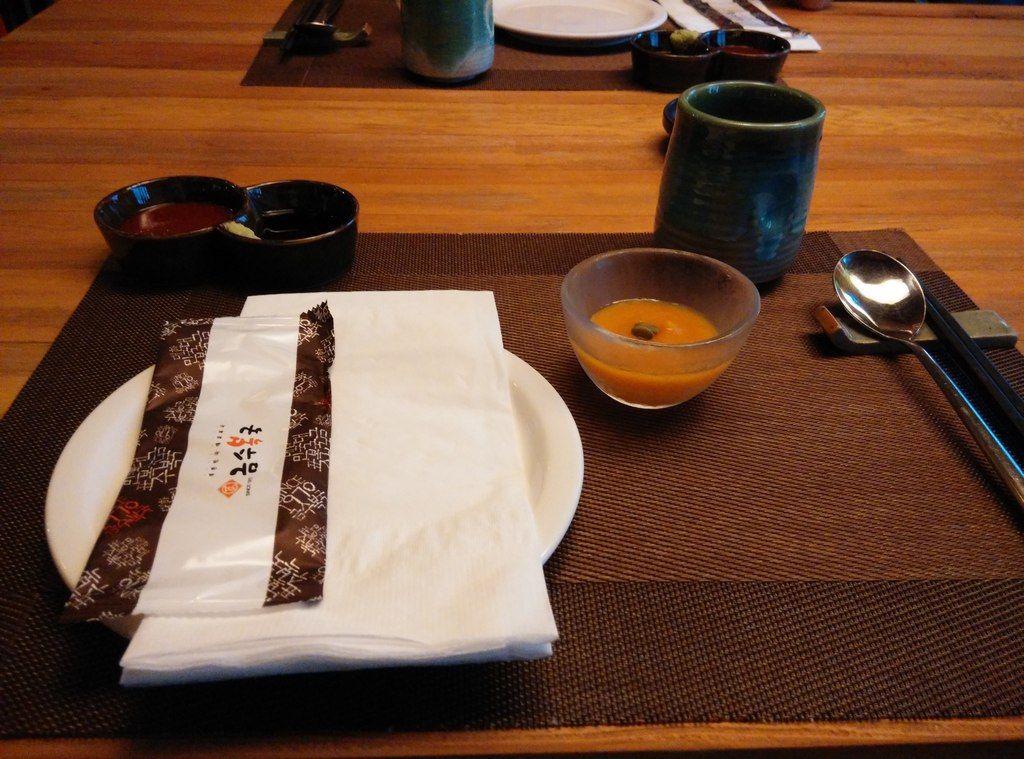 See? Upstairs is different. Once you sit down, there is a chilled pumpkin soup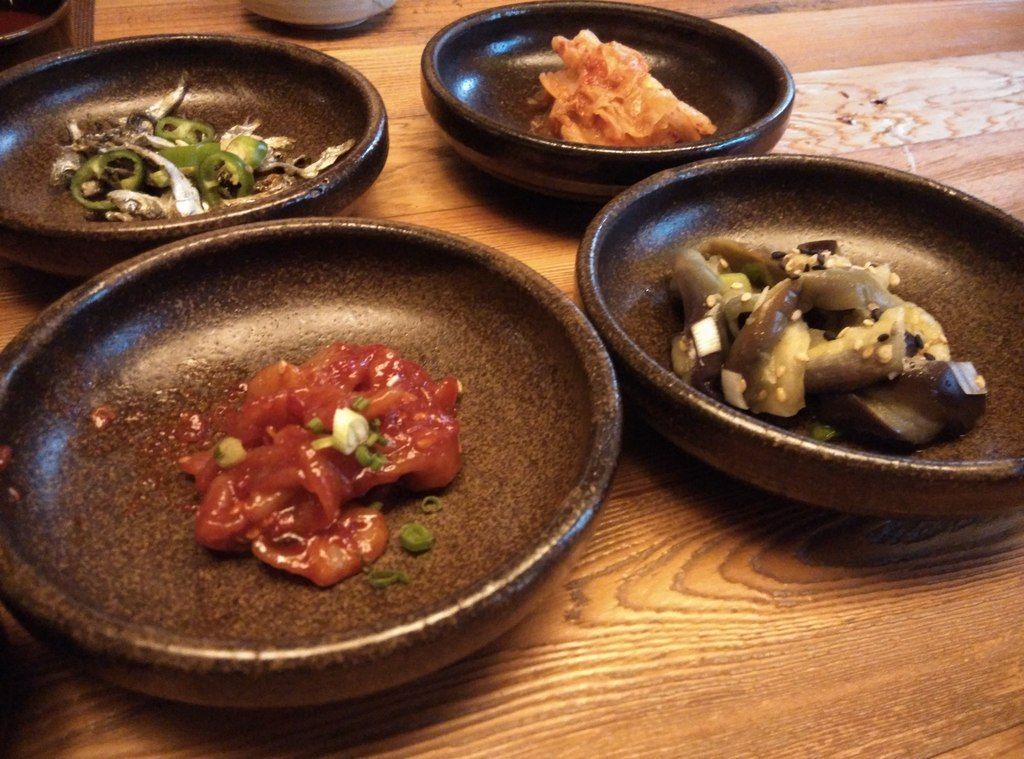 Banchan comprising of anchovies, cabbage kimchi, eggplants and octopus (or was it Jellyfish?)
Palate cleanser of "gelatin-like" fugu skin salad



La piece d'Resistance, Fugu sashimi





The service is different upstairs and downstairs. Downstairs they were polite, efficient but abrupt, even had a lady who could communicate in Mandarin. Upstairs, while the Manager could not communicate well in English, he was really effusive and endeavored. The lady who served us could not speak a word of English, but was very kindly and gentle, guiding us on how to eat the fugu sashimi. To roll chives and fugu skin (white strips in middle of plate) in a slice of see-through flesh before dipping in wasabi or gochujang, whichever floated your boat.
Some fishes. We can't understand Korean, but by the staff's hand gestures, they should be and were super yumz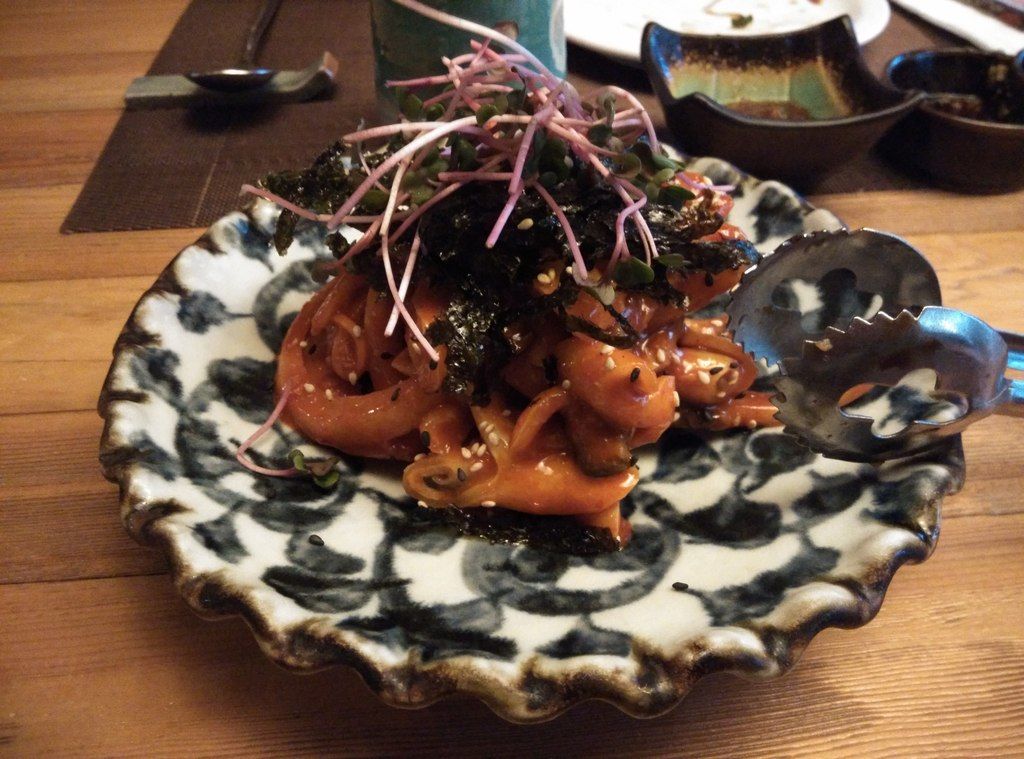 More fugu in a yummy sauce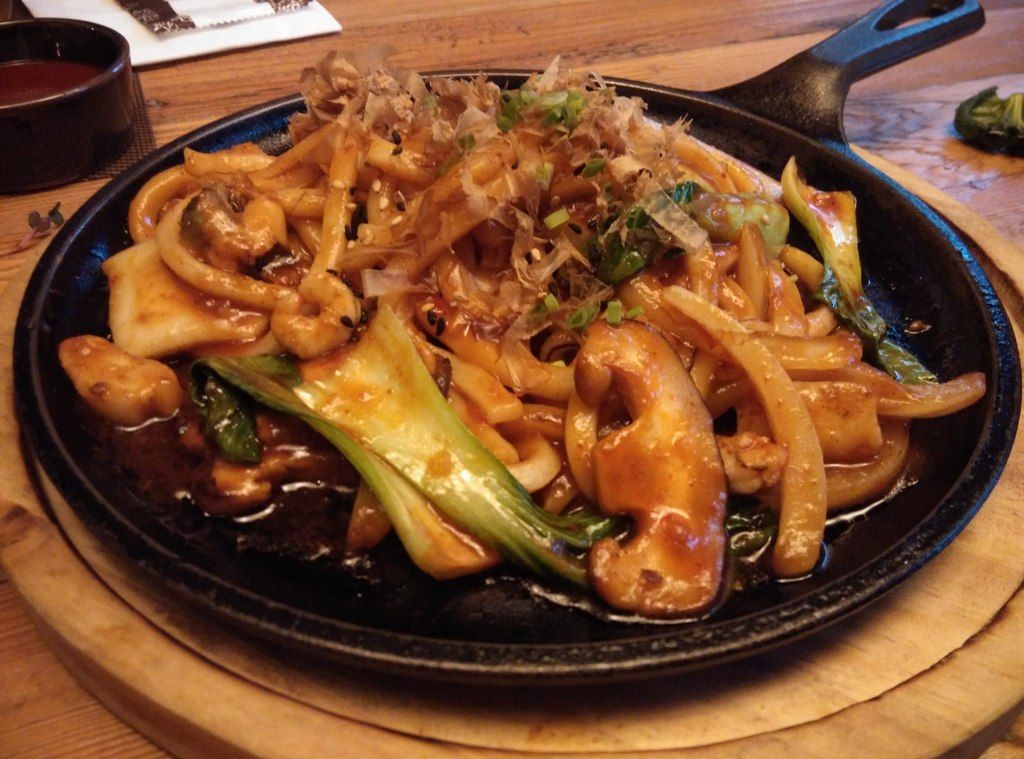 Fried Udon to fill us up. I super like!
Tempura. So-so I thought.
Finally we had the fugu stew. You could choose between spicy and non-spicy, which both of us tried. Spicy was better.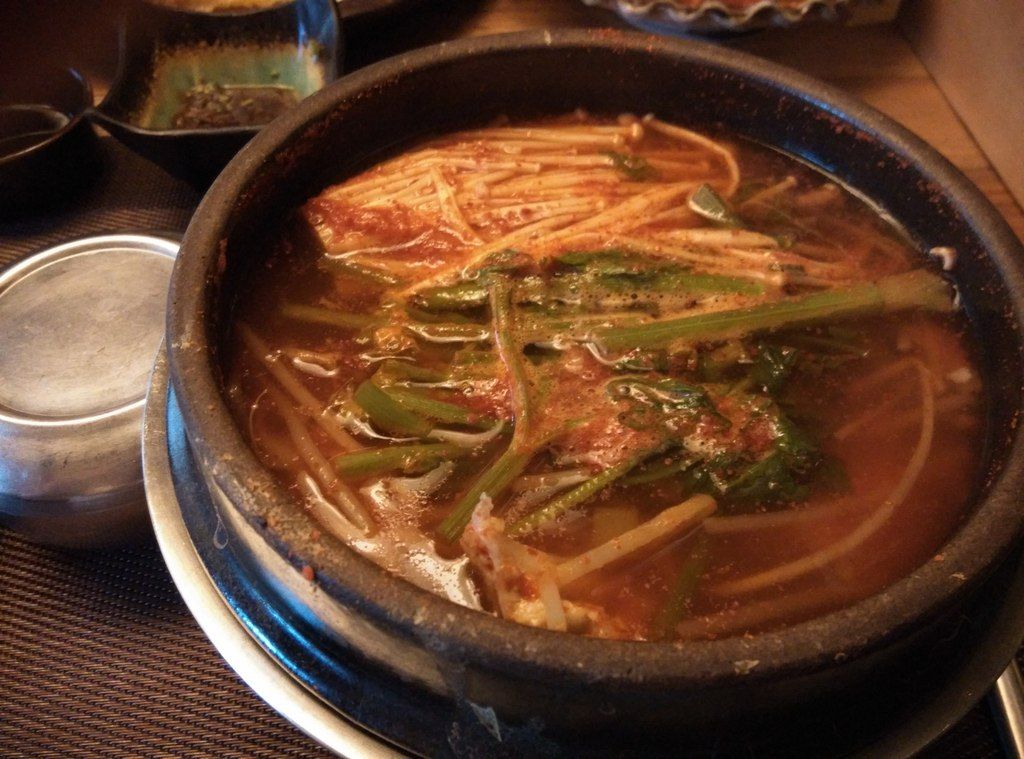 Both spicy and non-spicy versions came with golden mushrooms, watercress and bean sprouts with the fugu. You could add condiments, which came at the side.
I thought that for the variety and service we had, the price was worth it. Also there was the beautiful and quiet ambience, nice to relax and cool down after a morning trek to the gorgeous but bloody ulu Haedong Yonggungsa (famous temple by the sea). Note: one of the Busan's outlet malls is about two bus stops down from the temple's bus stop. I would have stopped but Bobo didn't let me *infuriated*.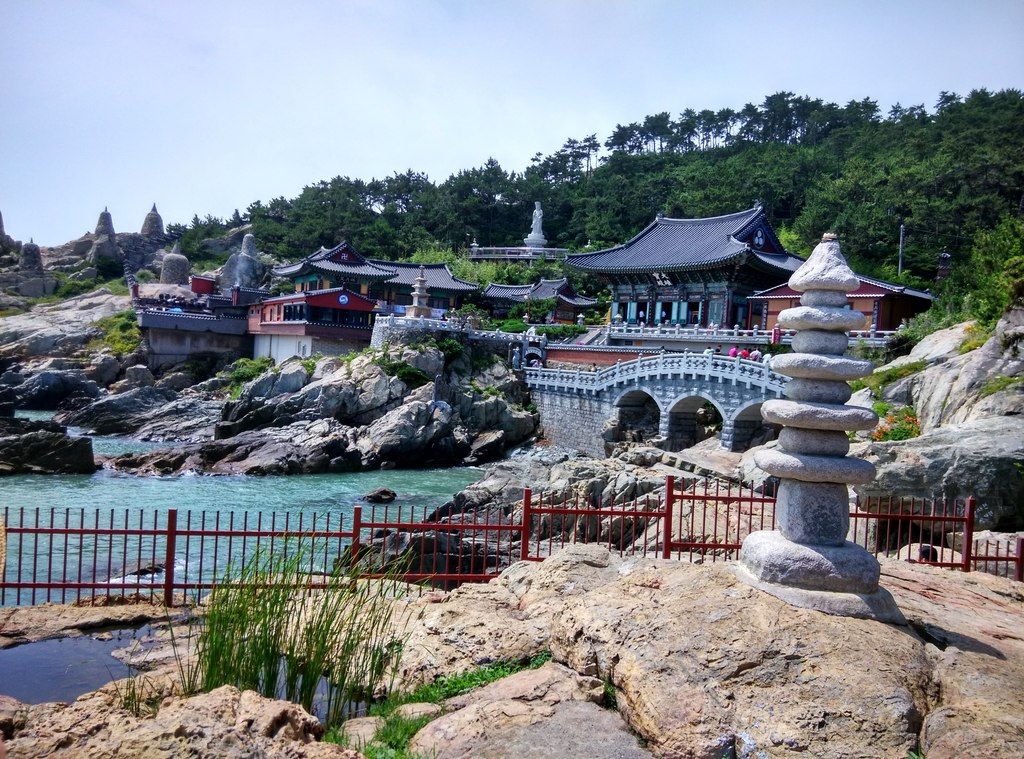 Seriously no joke, trekking in the hot Korean summer to reach the temple.