This year we got the party started early on Christmas eve where the family congregated at Mutters. Bruder, Mutter, SIL and I played mahjong while the formerly CaptainAdorable now EnfantTerrible sulked in front of Disney channel after getting yelled at for knocking over our tiles. Bruder commented drily that this was how gambler's children begin their paths to ruin.
I replied that at least the tv was playing its role as Babysitter, in other households his life would be devoted to bringing us ashtrays and clearing away empty glasses *lol*. Tante remained unresponsive though she smiled when we engaged with her, it was pretty disheartening to see how stroke has diminished my larger-than-life, active aunt into a sullen cripple. Mahjong used to be her thing, and now she could not even articulate her name.
On Christmas day, Mutter and I broke in our new trekking shoes, that we got on sale during our JB trip, at the Reservoir. Unfortunately neither of us wore socks that were thick enough, and the sides of the shoes rubbed deeply against our skin. The second I got home, I dropped off at the town centre to buy thick socks!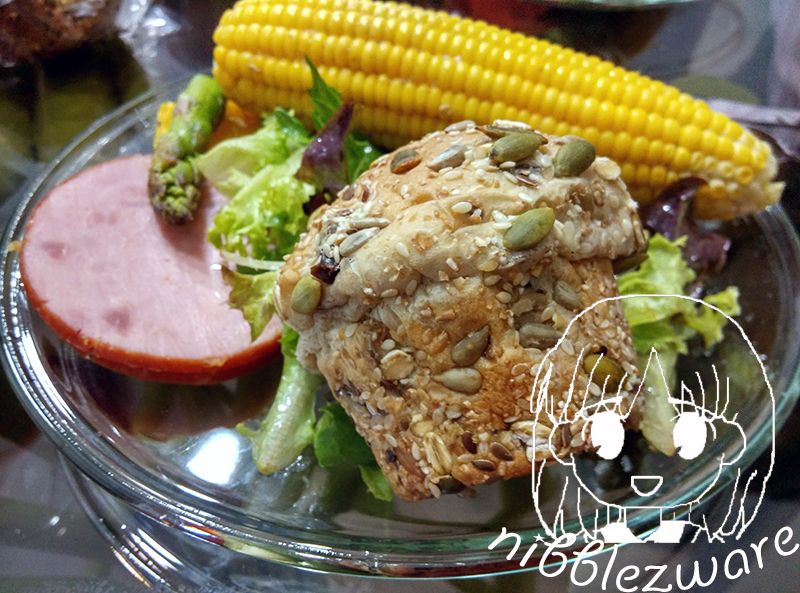 We opened presents in the afternoon, before celebrating with Xmas dinner with Bobo and Vater at my place. We had Ham with homemade applesauce, roast pepper chicken, some horrible pig cheek (which only Vater consumed), mesclun salad with honey lemon dressing, cherry tomato and cucumber sticks with wasabi mayo and buns.