I participated in the snacks exchange for a lark, because sometimes you just have to do fun things to make yourself realize that work is not everything. Besides giving and receiving stuff in the mail is really exciting (though painful to wait for, I am not a patient person).
Before I go into what I got, my giftee also got what I sent him! He actually bothered to spread them out to take a foto, so sweet :). And registering the mail really ensured that the things arrived in their original shapes, (just check out the rice crackers) and not shattered in a thousand pieces like what happened to the cookies I sent to schnappi a long time ago.
My gift: Jagabee Potato sticks (I have yet to find someone who hates them), rice crackers, ribena pastilles, preserved mango, chocolate and retro local cookies.


When my cousins and I were small, the little cookies with the equally tiny icing on top was very ubiquitous. Now my cousin feeds her little girl macaroons (cheapest -> S$2 a piece), I am like WTF?!
I remember always digging for the yellow ones, even though the bloody things taste the same. Haha. Anyway back to my present. I was busy today, so B1 got the parcel for me from the post office. So when I came home, I tore into the parcel (it took 3 bloody long weeks to arrive!).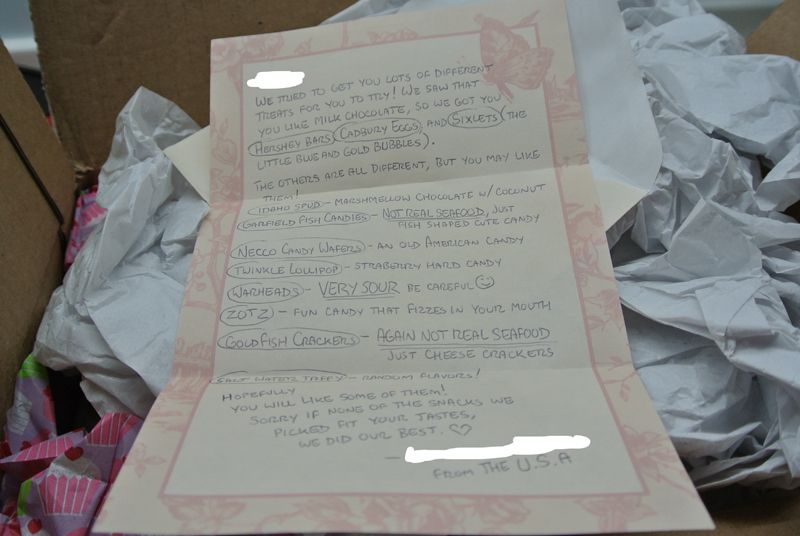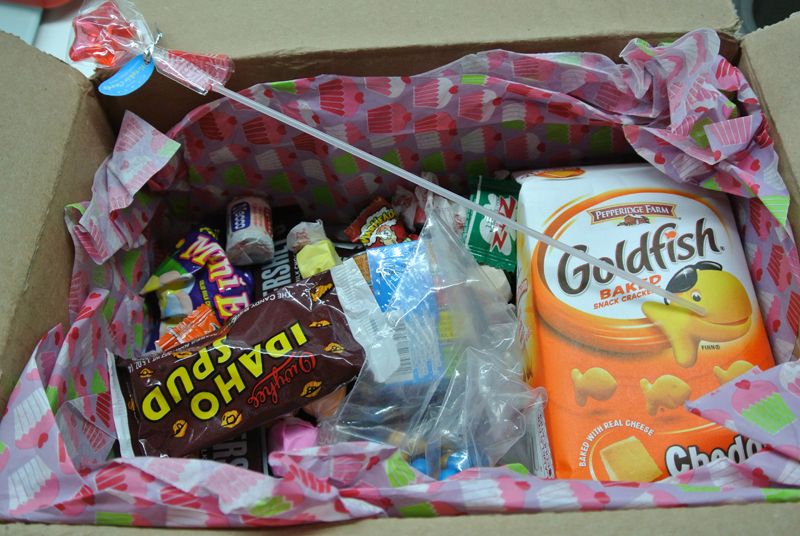 I didn't have the heart to tell the two lovely senders that nearly half of the stuff they got me can be found in Singapore. But I thought that the Garfield sweet was really outstanding! I loved the containers it came in. I never saw that before. And I always wanted to try saltwater taffy ever since I read about that in books (psst, ok, I read that in BSC - Babysitter's Club- so you know how long I have been wondering!).
I will bring some to share with Bär, he being more of an insane sweetaholic than me. I will post tomorrow what B1 got from the mail as well, because the weird stuff he bought me for gardening has also arrived today!

Updated!
Was absolutely happy when I realized that they also put in chocolate eggs into the parcel as well!