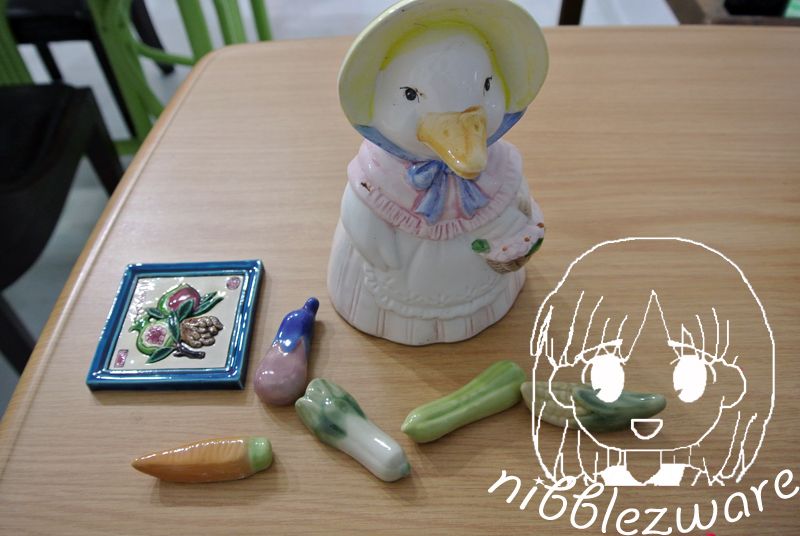 Last week, I cajoled Bobo to bring me out, so we went to Kranji reservoir after stopping by a McDonald's drive-thru. The tide predictions online were so crap, when we arrived, the tide was rising already. In the end I only managed to dig out two mussels which neither Bobo and I like to eat. So he made me throw it back into the sea.
Huge sheets of rain came tumbling down while I was washing the sand off my feet, so we ran back to the car, a little wet from the rain. So feeling a little cold, we decided to stop off at Bollywood veggies to drink some hot beverages instead of going home immediately. Later when it stopped, we drove to Thow Kwang Pottery, which is now accessible from a side road near NTU, versus the past where it had its own ulu road. This is because JTC has taken back most of the land, and even the old kiln is sitting on leased land. It is the one of the two remaining wood fired kilns in Singapore. Already when we went this time, the pond and the treehouse are gone. It is going to be gone in end 2014, and the other kiln, in 2015. I can never understand why Singapore never retains any of its past. If it was on prime land, I can understand, but I suppose with the anticipated increase in population, everything will be prime land.
Bobo bought me a porcelain duck (I have another one which my aunt gave me, also from Thow Kwang), some vegetable chopstick rests and a small procelain picture which I intend to hand on my wall.