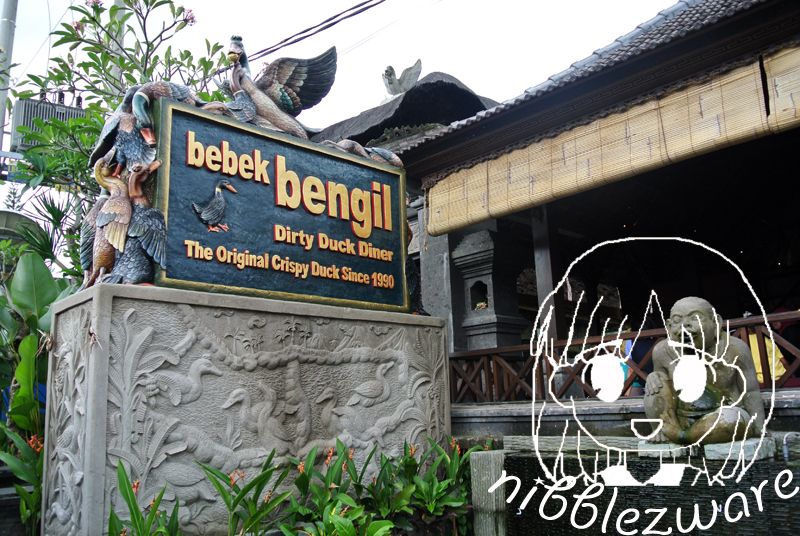 Dirty Duck Diner
We continued on with being literal by having Bebek Bengil (Bebek meaning "duck"). It's heavily touted online and in travel guides that this is the most famous restaurant in Ubud. Even though I rarely eat duck nowadays ever since I decided that they were too cute, I decided to break the rule for once to try this so-called famous duck.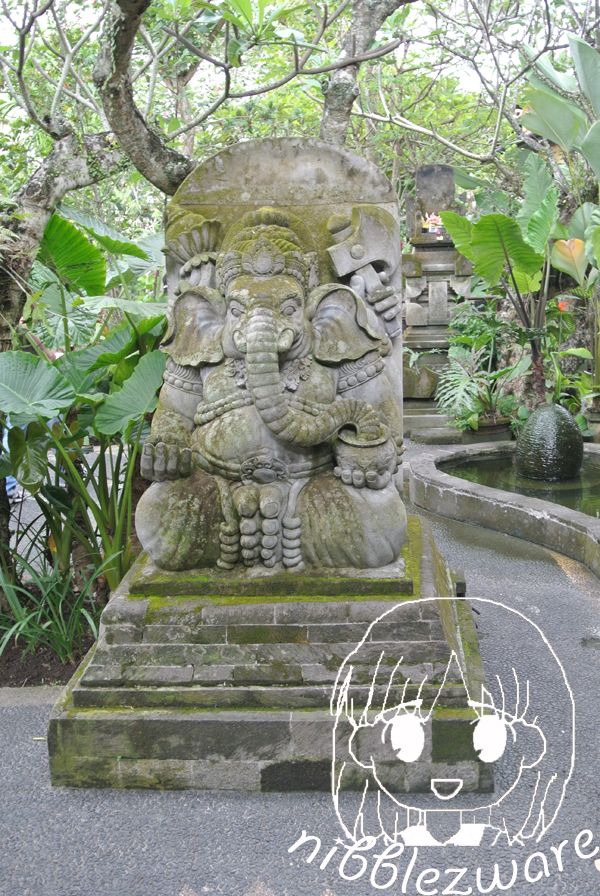 Beautiful garden
It is definitely an organized operation. They have the drivers drop the guests off with matching numbers, then the drivers park behind the restaurant, while the guests follow the waitress through a beautiful garden with loads of little huts. Each hut has a few tables, some even with Japanese-style sitting. Looking through the menu, we notice that they highlighted the half duck portion with a box so it was an obvious choice for us.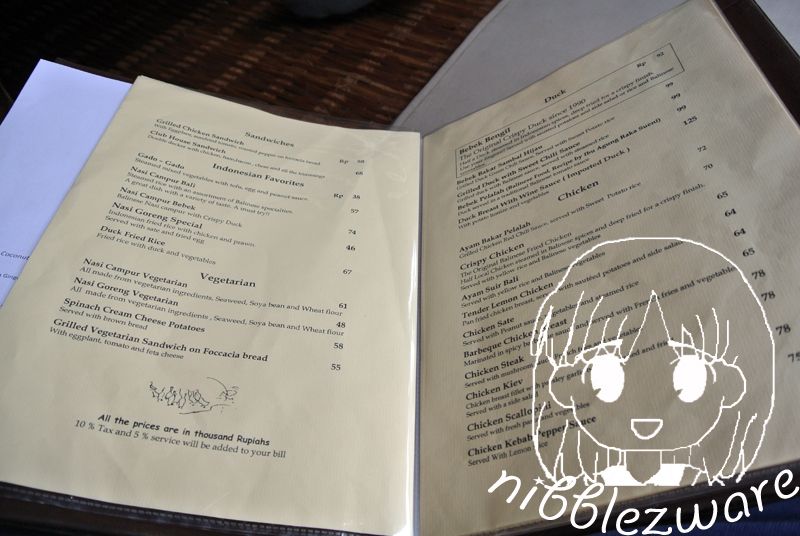 Menu
We thought it was a two person portion, given the price (100K rupiah!!!) but turned out it was a one person portion, according to the waitress who gave us a polite version of "WTF" face. After eating only noodles and rice over five days already, we decided to order potatoes and salad to go with the duck.
Tiny Bird, tiny portion
The duck was really crazy ass tiny, so were the potato and salad portions. And extremely dry and gamey tasting despite the vague taste of spice. I liked that there were three condiments, but they were not enough to overcome the feeling that we had been very disappointed and let down by the experience. A bit like the Pension Charlotte where we stayed at in Hakone, which was very heavily praised by another Singaporean lady but was actually not really that great.