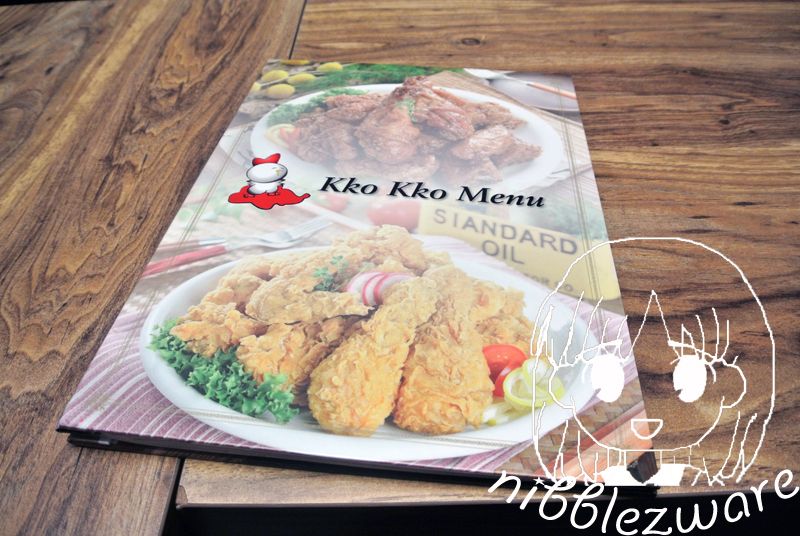 A whole group of bears convened upon the hapless Kho Kho Nara for its fried chicken. It was my suggestion, because fried chicken was the one thing I craved maximus from my South Korean trip. And I still hadn't been able to find the perfect place that reminded me of that wonderful fried chicken I had there (don't ask me about the fotos, they are probably in the junk somewhere that I hauled from my other home).
The restaurant is CRAMPED. After all it is located in the CBD, which means $$$$ in rentals. I can totally understand, but it was impossible to take photos nicely when another bear's elbow is digging into your ribs while the other is reaching over you to grab at the yummy chicken wings.
"

I'll make love 2 you like you want me to

And I'll hold you tight, baby, all through the night" (Boyz II Men's song)
The chicken is INSANELY GOOD. Crispy, freshly fried, fragrant. Even the original fried chicken was wonderful. If the damn chicken is a man, I would bring him home and make sweet sweet love to him all night long
and then eat him
. It was really expensive, but really yum. I would go there just for the wings, they were that good. There were three flavors, Original, Soy Garlic and Sweet & Spicy. I personally like the garlicky one, because it carries the piquant fragrance of garlic and is yet cloyingly sweet. Vampires beware!
김치 찌개 - affordable but blah...they used cheap belly. I don't know why I had instant image of leftover samyeopsal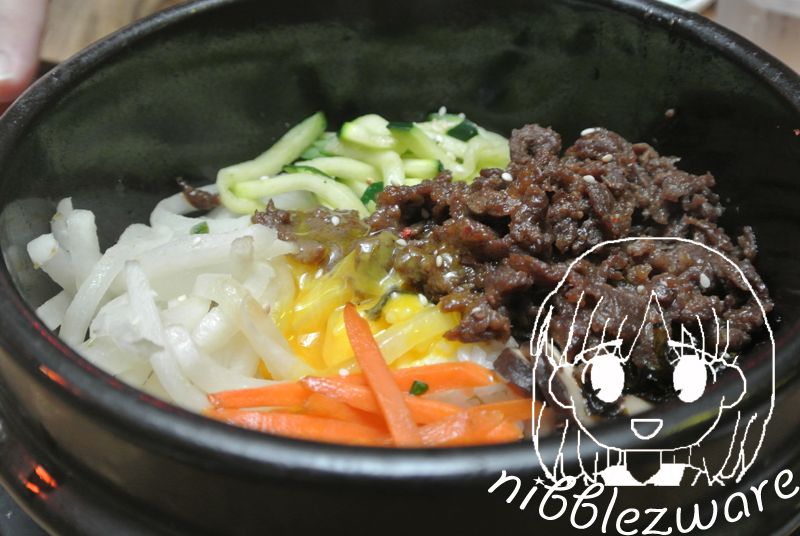 Beef 비빔밥
The rest of the lunch menu is ok including the banchan. Way cheaper than its dinner menu (same items by the way), but not worth writing about because they were a letdown after having those ambrosial chicken wings.
In a nutshell,
Kko Kko Nara Korean Restaurant
57 Tras Street #01-01 Singapore
Tel: +65 6224 8186