During one of our lazy Sundays spent swimming at her brother's condo, Miss Bear brought up that she would be going to Austria for a business trip the next week. Two pieces of info enthralled me (1) she would be doing a stopover in Frankfurt (2) Singapore Airlines can allow up to 30 kg in luggage.
Being a tight pussy, I seized the opportunity to ask if she could help me pass some things to Onkel und Tante HM in Frankfurt, especially since she would be spending half a day in Frankfurt. She said ok! For once, I was glad I was a lazy cow, because I had already bought some foodstuffs that I was planning to send to Germany by post. Miss Bear's trip was going to spare some massive $$ at Singapore Post. I also tend to look out for and buy birthday presents throughout the year, so I was able to rally all the outstanding stuff I was going to buy within days. Thanks to Miss Bear, I saved postage for at least 2 occasions, i.e. the easter package, and the birthday parcels. *Insert success kid meme here*
Not only did Miss Bear bring my presents over to Frankfurt, she also carted back a bewildering load of 7 items from Onkel and Tante HM!!! Onkel HM whatsapped me and told me that they tried to stuff her luggage upon arrival, but seeing that the parcel was about 4kg and she was going to extend her trip to travel around Austria and Germany, they took mercy on her and arranged to meet her again on her way back to Singapore.
Since we had this golden goose of an opportunity, Onkel and Tante HM asked me what did I want? I wanted this: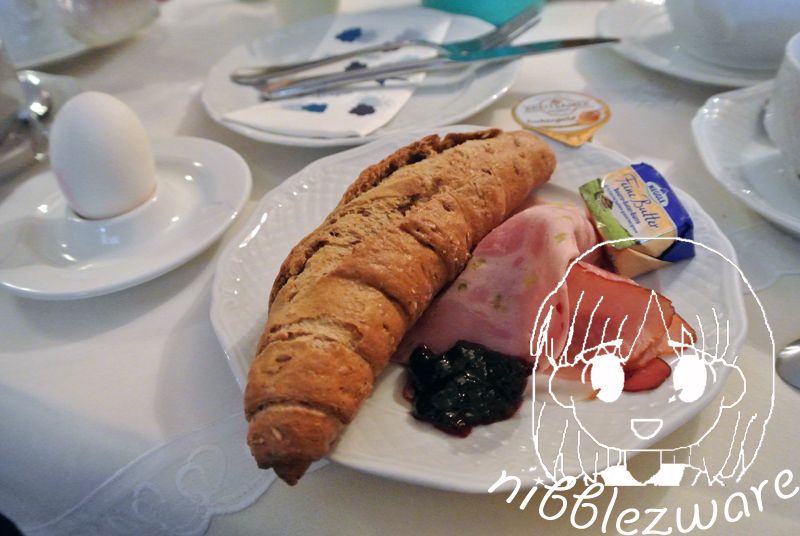 Frühstück at Pension Gerlinde
I swear that breakfast at
Gerlinde
has set an awfully high benchmark for continental breakfast (which I actually dislike as I feel that most hotels, especially business hotels, try to get away with providing a good breakfast buffet with what they call "continental breakfast".) Gerlinde serves blueberry tarts for breakfast, such decadence! & Champagne on Sunday mornings (which Bobo and I stupidly did not partake). Till now, I dream of that breakfast roll...
Here are the goodies in Onkel und Tante's latest little dose of Germany! All 4 Kg worth...
Goodie 1 - Käsespätzle
I love Käsespätzle. Miss Bear asked me to describe it... I called it German version of Mac and Cheese hahaha.
What I find annoying is the fact that the package insists that it is a portion for 2 persons, and I can barely feed myself. The one reason why I liked the USA trip was that the meal portions in USA made me feel like a delicate flower hahahahaha.
Goodie 2 - Volkornbrot (rye bread)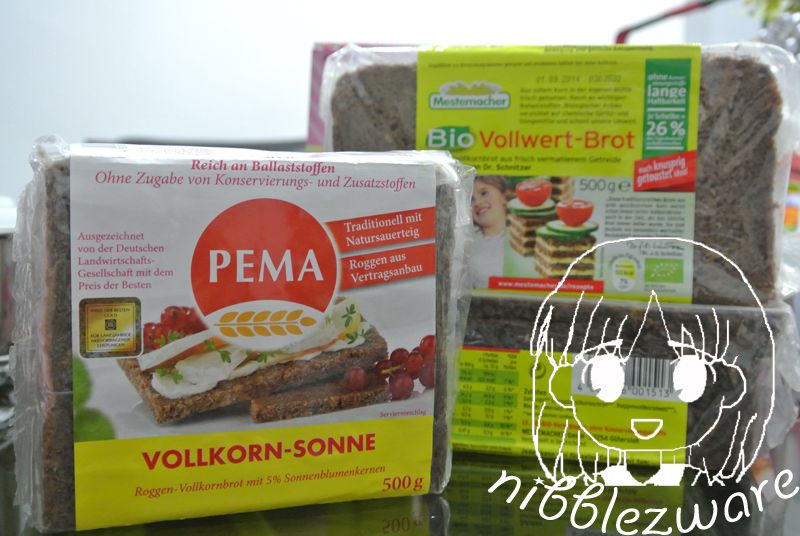 The one on the left contains sunflower seeds.
Even though Onkel und Tante HM couldn't send me volkornbrötchen, and Miss Bear didn't step into a bakery during her trip, I was comforted to find three packages of volkornbrot. When Miss Bear passed the bread to me, she asked me if it was cake. When I told her it was bread, and offered to let her try, she demurred. :D Oh well, more for me then *haha*
Goodie 3 - Honig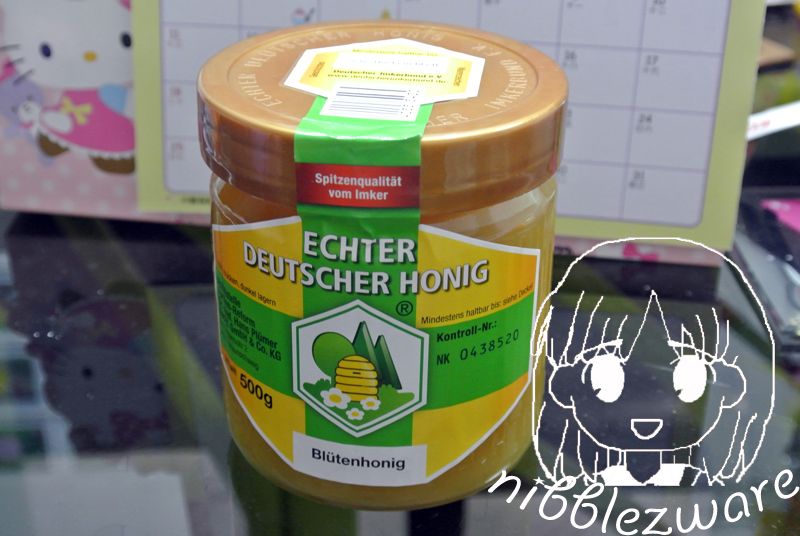 Two things I learned in Germany. Eat cereal with yoghurt and volkornbread with honey... As part of recreating my elusive breakfast, I asked for German honey too!
Goodie 4 - Konfitüre (Jam)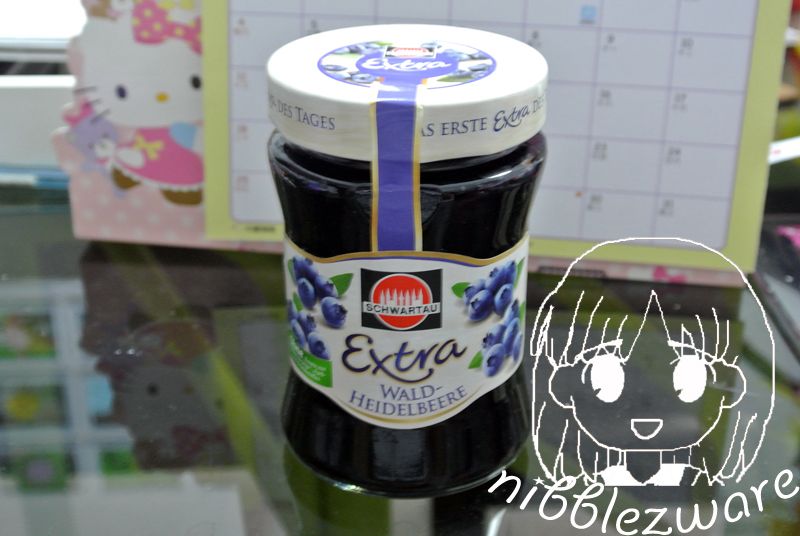 Blueberry Jam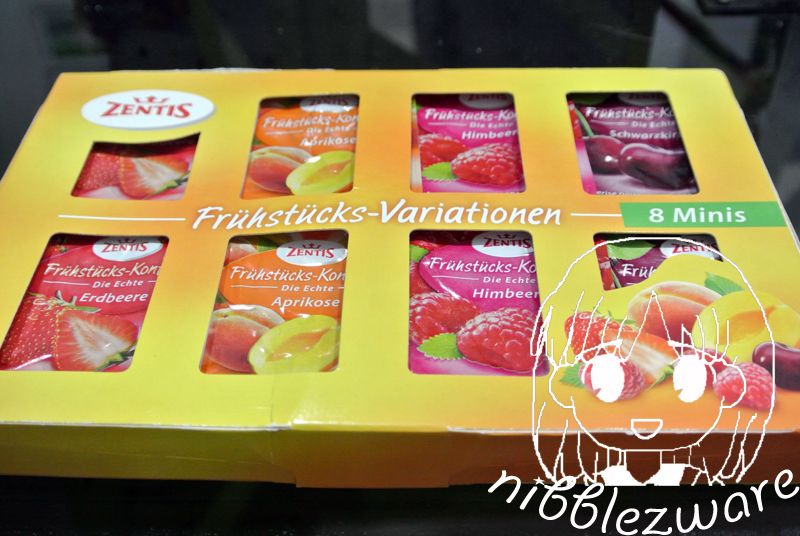 A mixture of Jams
Goodie 5 - Knackwurst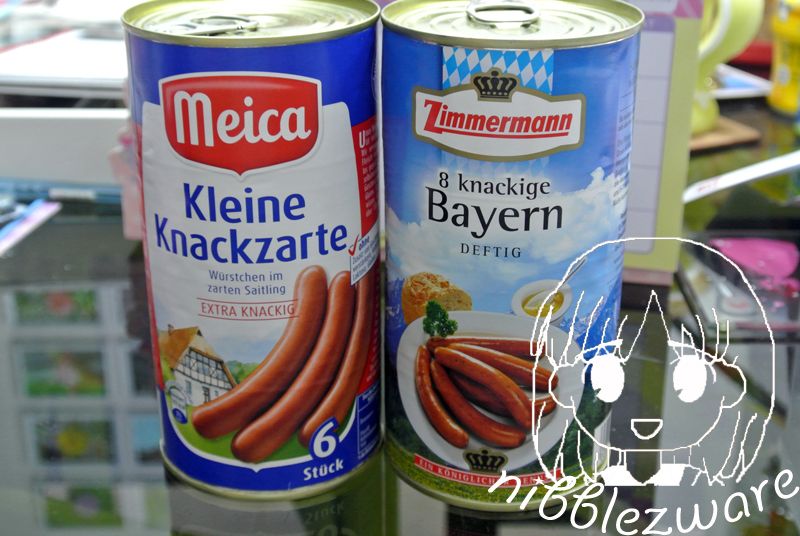 Thank god not leberwurst *hehe*
Goodie 6 - Warsteiner Bier
Did I also mention I have an obsession with KoenigLudwig Bier Käse? Which reminds me, we went to the Kaltenburg Ritterturnier organized by the brewery during our trip to Germany. I must blog about it one of these days.
The super atas version of NTUC (think it was called 360 or something) carried it for a while, but like everything I like, it had to close down Gottdemmit.
When Miss Bear whatsapped me to Onkel HM to lessen their parcel by half, I wanted to tell him to remove the beer *smirking at Bobo*. The night I lugged the parcel back from Miss Bear, one of the cans immediately disappeared down his throat, the lush.
Goodie 7 - Rabe!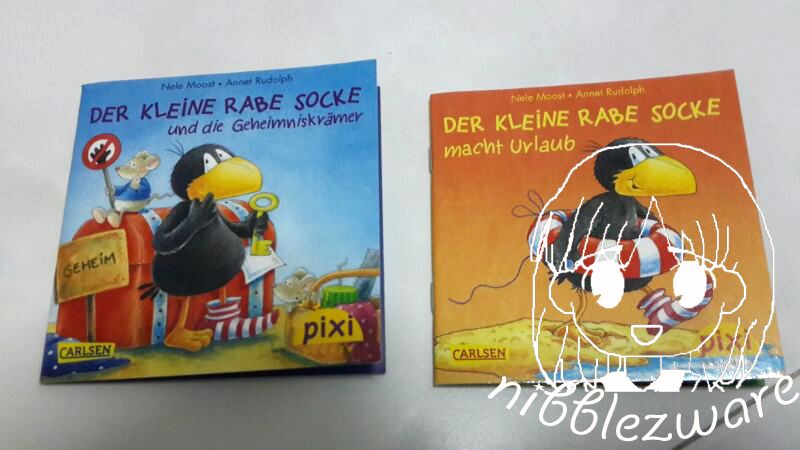 New books about the little black raven. Now when I think about it, I wonder if Onkel HM is trying to play a secret joke with me (I always grumble about the bloody black winged pests in my garden) when he buys this series?
Looking at the massive parcel, I must treat Miss Bear for helping me lug the stuff back from Germany + help me buy a Longchamp for my Mutter. When I was younger, I noticed that my mother liked the Longchamp bag very much, except we were very poor and she could only afford the
海盗
牌.
Personally as a tight pussy, it goes against my veins to buy any brands. But my mother deserves a nice bag now and then :)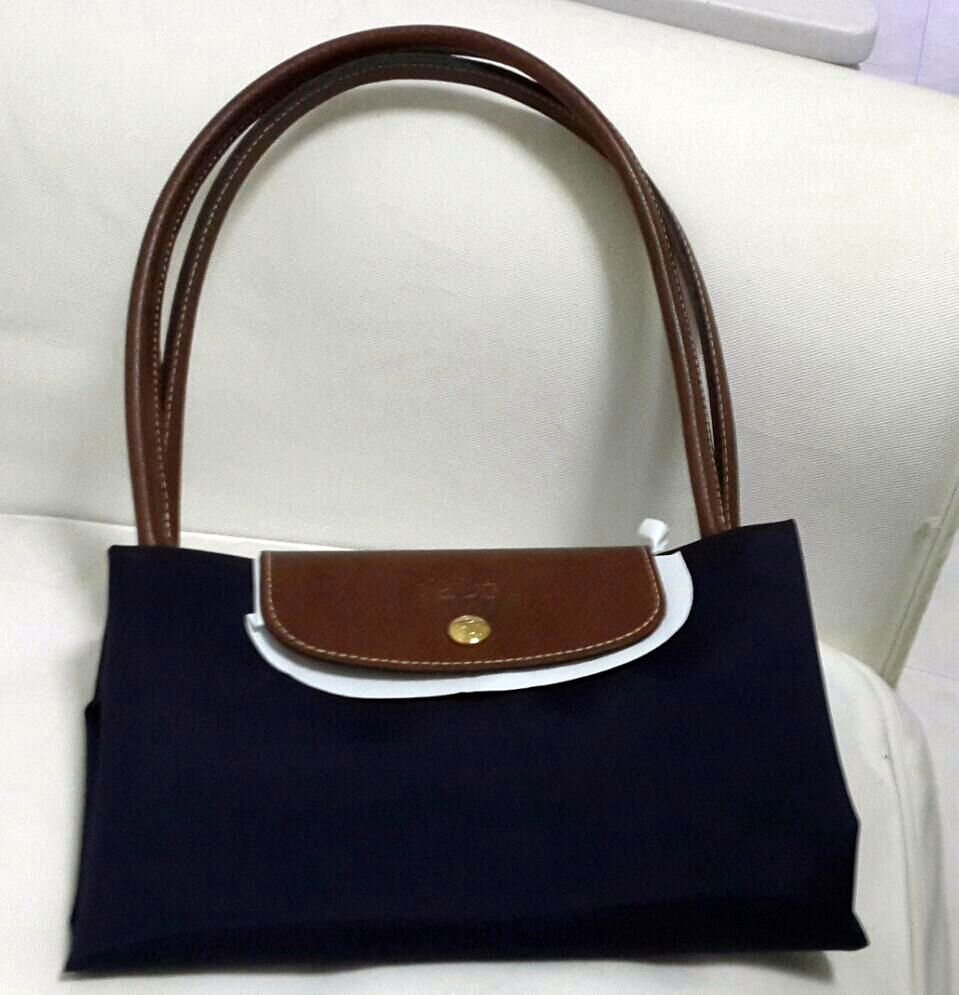 The bag is folded. This was the version and color my mother likes. It's dark purple, not that anyone can see clearly in the pic.
PS. Ok, I caved. I thought about getting a brightly colored version for myself, but they didn't have the size I wanted so fuck it :D. Better luck next time. Too bad it didn't cross my mind to buy Longchamp myself when I was passing through Frankfurt the other time.