My agreement with the Bloke for a
painting of Mr Bear
were books on painting flowers in acrylic and mixing colors. The latter arrived, but the former went missing between the two of us, so the Bloke said he would send again.
This time I received a card from the post office to collect the parcel for missed delivery. I was already puzzled why the expected book was so thick it couldn't be stuffed through the mail, so when I saw the actual box, I dropped jaw.
It was massive.
Opening it, I was very surprised to find the following items after I opened the box from the back (the front was too secured).
the book
It came with a disc.
There were pretty stickers and paint brushes! I especially like the flat brushes!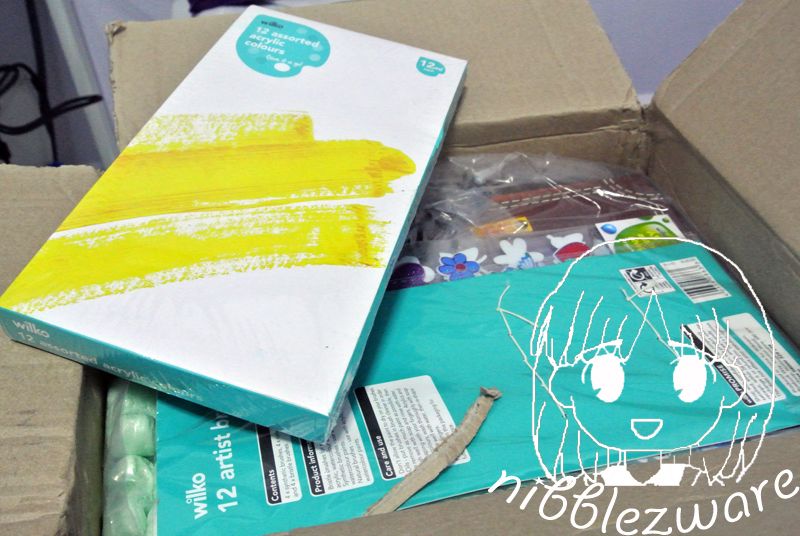 Bloke even got me a box of paints. How thoughtful!
But of course the piece de resistance was....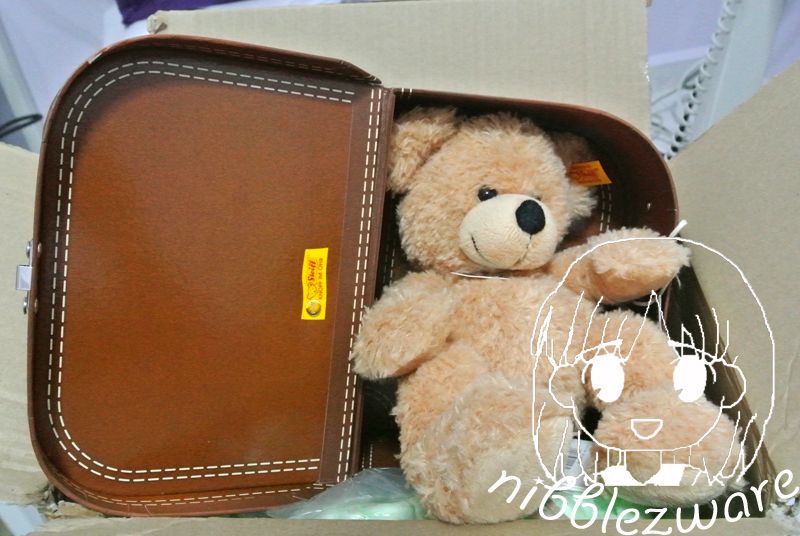 Grumpy Fynn! "Why did you stuff me in ze box?!
Here is Grumpy Fynn next to his older brother Blond German Fynn
The Bloke explained in a letter that he got me the other stuff because of the disappointment over the previously missed delivery. Wasn't it fantastic of him to go to this unnecessary but totally awesome expense? :D