I really think I am jinxed. I moved to my new place thinking it would bring me more conveniences, only to experience what could be accessible places disappear on me. Now Art Friends Takashimaya bite the dust, ostensibly because Ngee Ann City wanted to renovate the floor (Bullshit the Art Friends uncle fed me). I noticed the other shops on the same floor didn't move or close down.
Worse still, the other accessible branch at Buona Vista also closed down. Instead its replacement was now at Clementi. Who the F is going to go that far to buy paint and canvases? Luckily I had enough to tide me by. I asked my two favorite uncles where were they going, they both said they were heading to the Clementi branch. I asked the Chinese uncle if he was coming back to the new promised Orchard branch, he laughed bitterly and said "if I am not replaced by younger people". I certainly hope not. How many staffers do you know can know the lay of a huge branch so well they can tell you where is a certain item located?
Nonetheless the branch had a "sort of" friendly deal where you get larger discounts depending on your expenditure until Apr 20. Since we happened to be celebrating Miss Bear's birthday at Sun & Moon, I called Mrs Bear who is very into decoupage now, to go to Art Friends and maximize the discount. In the end, three of us spent more than S$150 (shockingly but thankfully Mrs Bear spent more than me to make up the total, as Miss Bear only bought S$15 of materials) to get a S$30 discount.
My inspiration
Inspired by a wooden picture that I saw on a travel blog, I bought some pieces of wood, wooden letters and some ready made wooden animals to make my own version.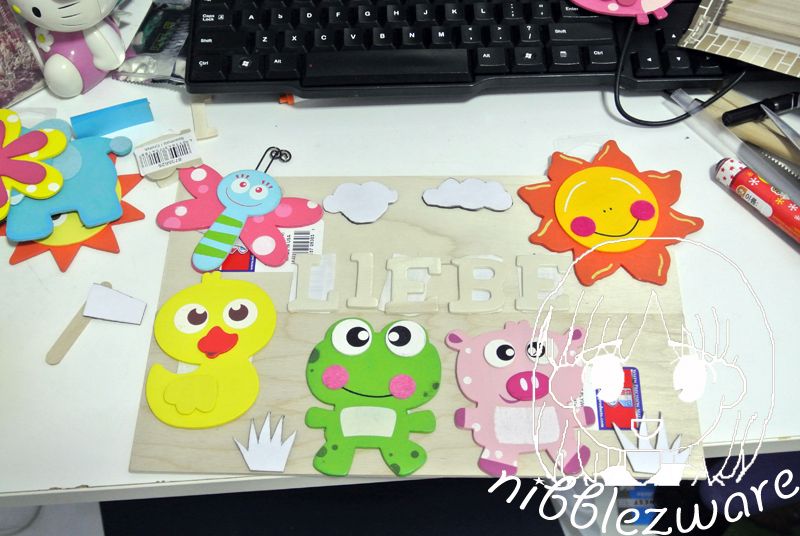 Before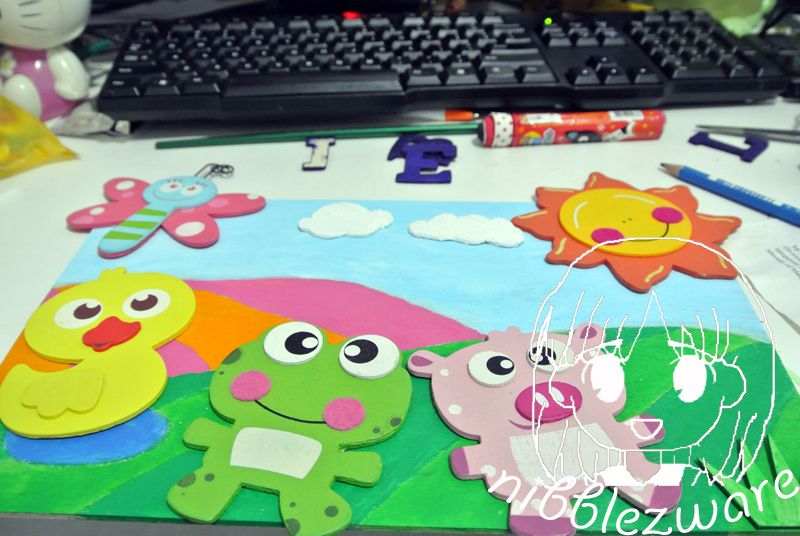 After
I decided against using the colored letters after conferring with Misses Bears and my English friend (let's call him the Bloke). Majority voted against letters, though I think the ladies wanted to know why was my artwork so kiddy.

Updated!!!
There is a branch at Plaza Singapura now! Just take the super long escalator to B1 if you are coming in from the MRT underpass.