While waiting for the cashier to process my payment at Meidi-ya, I saw this free magazine stacked in a pile next to the counter. One thing cool about the Japanese is that they always have free ad magazines with coupons and funny nonsensical stuff inside. It's fun to while time away flipping through them even though I don't understand a single word (ok, maybe the kanji characters).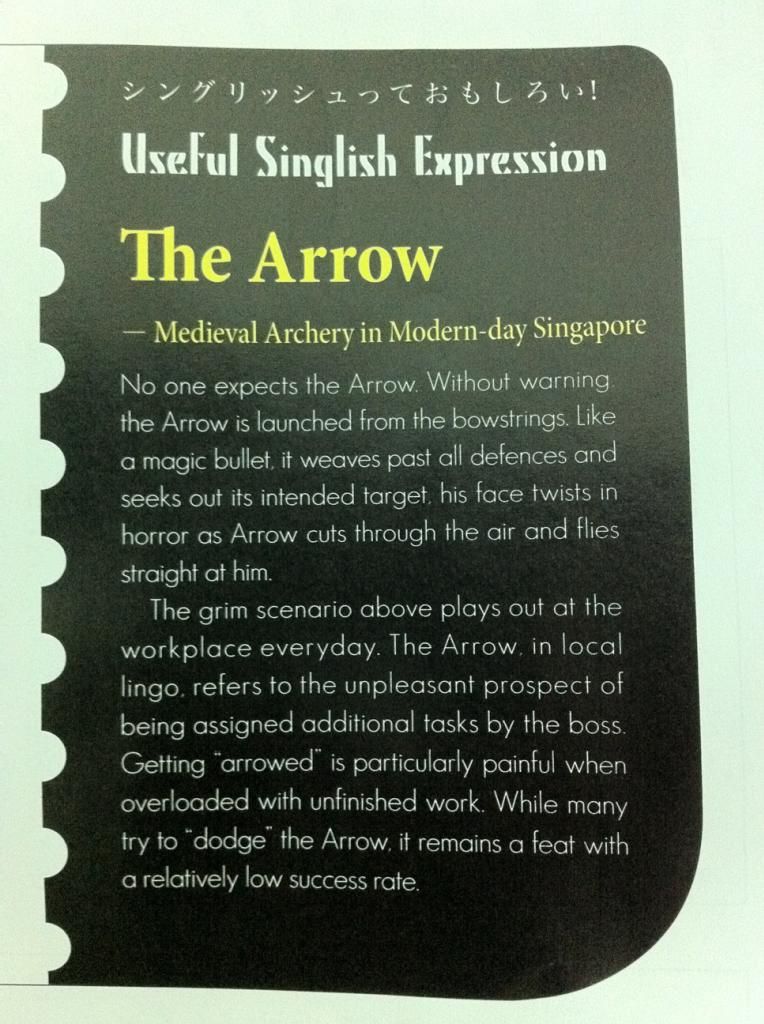 This is what I found on one page. The explanation for the popular Singlish colloquialism, Kenna Arrow. Just like the Japanese to take it and turn it into something serious-sounding. *haha* Read it and see if you agree with this interpretation of "kenna arrow"?

For me, it's more "back to the wall, eyes on the door" at meetings.