Yes, yes, you can continue to hassle me and call me a Sarong Party Girl / Pinkerton Syndrome Sufferer just because I share Hitler's love for the blond Germanic looking man (he must be myopic and geeky). The boys have now started egging me on by acting like my pimps whenever we go to high-class establishments for our gourmand experiences.
But when I was trying to come up with my 5 top favorite men (I seriously couldn't think of 10) in TV, I am shocked to realize that they were all dark-tressed men! Could it be that there are no good looking black haired men in TV or cinema? I also realized that there was more than one reason why I loved The Social Network movie, when Miss Piggy and I were enthusing about the Winklevoss twins, or more accurately the actor who played both of them? Hmm, does that make 6 of them? Damn.

As I look through the photos, I observe that they are all very tall, with some having clefts in chins. Didn't realize I had a thing for the latter. Interessant.
1. Andrew Garfield (as Saverin in Social Network *even though I love the Spiderman look MORE!*)
[image source: nicholasishandsome.blogspot.com]
2. Mokomichi Hayami (as Night in Zettai Kareshi)
I died several times watching this show, especially the part where he sprays his robotic self with water while doing push-ups (even though my preferred manly sport is pull-ups) or making omu rice with ketchup hearts in a bid to please his owner. I <3 Night-kun! If they ever sell a love doll which looks like him, I will fly to Japan and smuggle him out!!!
[image source: http://layhunlee.blogspot.com/2008/10/zettai-kareshi.html]
3. Matt Bomer (as Neal Caffrey in White Collar)
Dangerously sexy in Chuck, sophisticated in White Collar. Yummy.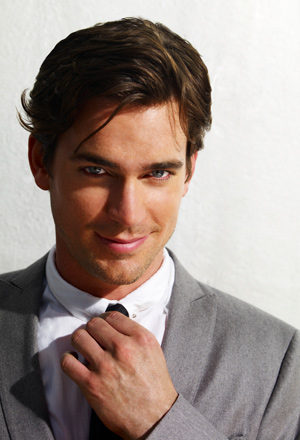 [image source: tvfanatic.com]
4.
Topher Grace (as Eric Forman in That 70's Show)
He was my fav male actor for a long time.
[image source: nevergonnahappencelebs.blogspot.com]
5. Christopher Gorham (as Henry Grubstick *wtf* in Ugly Betty)
Stupid show, gorgeous man. I stopped watching the show when he left. And he is married in real life, so that's why he is #5.
[image source: saintly71.blogspot.com]
The only blond man I thought was cute: Armie Hammer
He is tall (6 ft 5), he was blond and came as a pair in this movie. Need I say more?