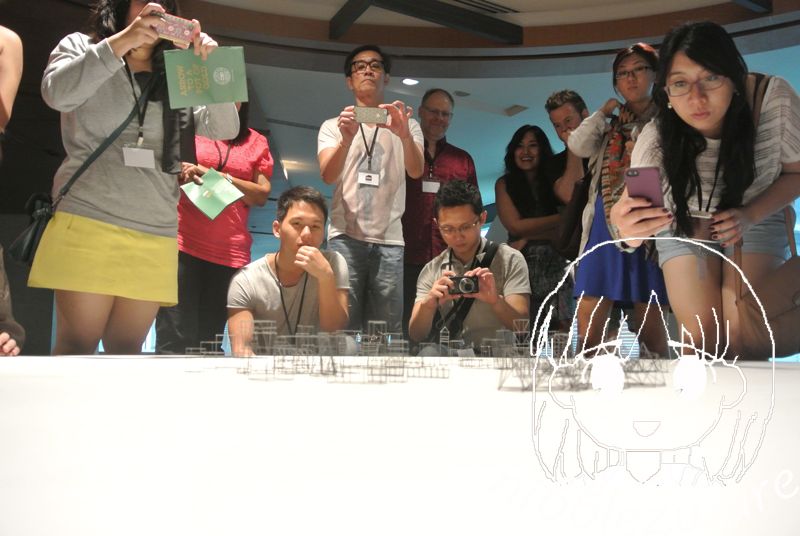 This guy is quite a cutie huh :D Hope he didn't think I was secretly taking photo of him. Because in the two photos taken here, he was smiling into the camera both times. Hahahaha. I just thought it was a very nice way to capture everyone's interest in an artsy fartsy way.
I alternate between dreading and looking forward to this series of posts about the third Open!House event at Marina Bay Financial Centre. One, it is going to be super long. Yet, of all the activities so far of 2013, I find this one of the most interesting art events I have attended. I am super glad that I managed to catch it on its last weekend. I missed the Tiong Bahru Open!House which would have been the piece de resistance especially since I used to walk there once a week and I used to and still am EATEN with curiosity on how do the enclave residents live there. I know that there are a lot of people who are involved in the local art scene in one way or another living there, so needless to say their apartments will be super arty and pretty.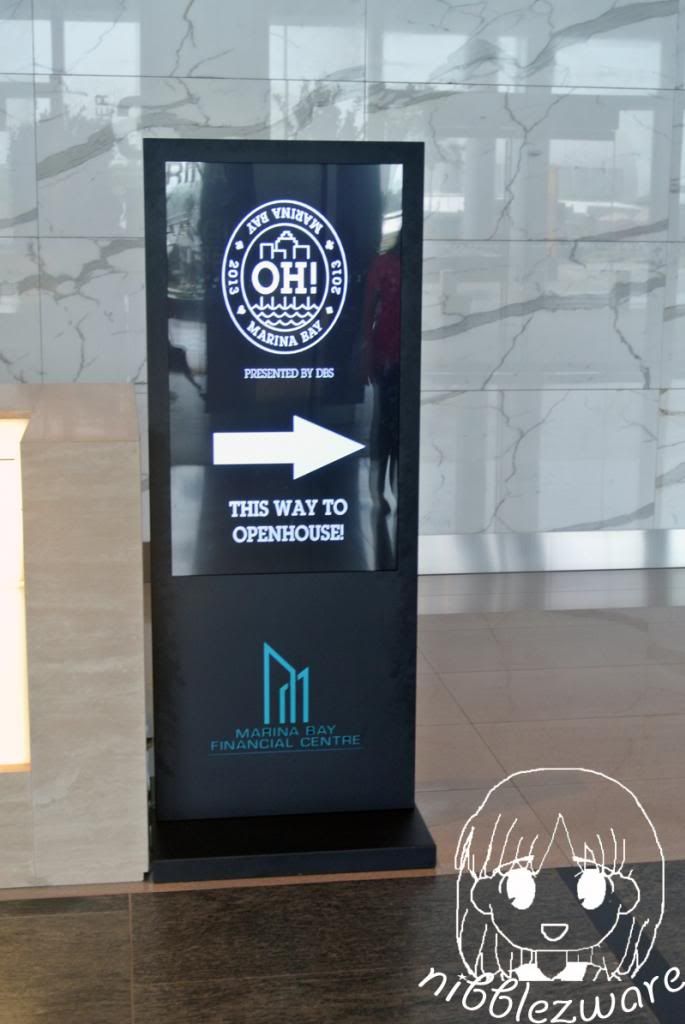 I myself am still trying to decorate my own apartment walls with my kiddy art. I am still not done, so that's why I am not posting anything yet.
But I digress. Anyway I am still super disappointed that I missed the event going right under my nose (stupid me). So when I got to the MBFC registration desk to pay my S$20 registration fee, I vaguely "face2palm"ed when the registrar said to me "you look really familiar, did you attend our event last year at Tiong Bahru?"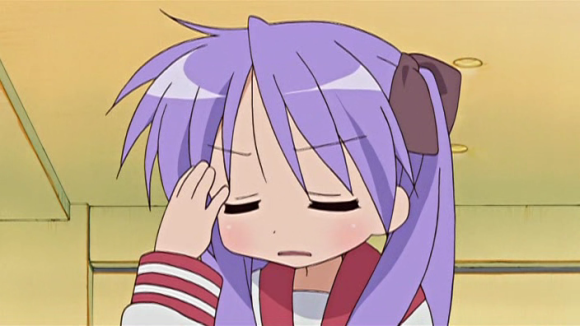 To tell you the truth, I get rather intimidated when I meet really arty farty people and I hear them talking in their snobbish accents. So when the tour guide of the initial tour I joined said that we were oversubscribed and asked if some of us could wait the extra 15 minutes and join the next tour, I was totally ok with it (also because my companion Miss Bear had gone to the WC), especially when someone else in the tour said in a targeted tone, "We have been waiting for fifteen minutes."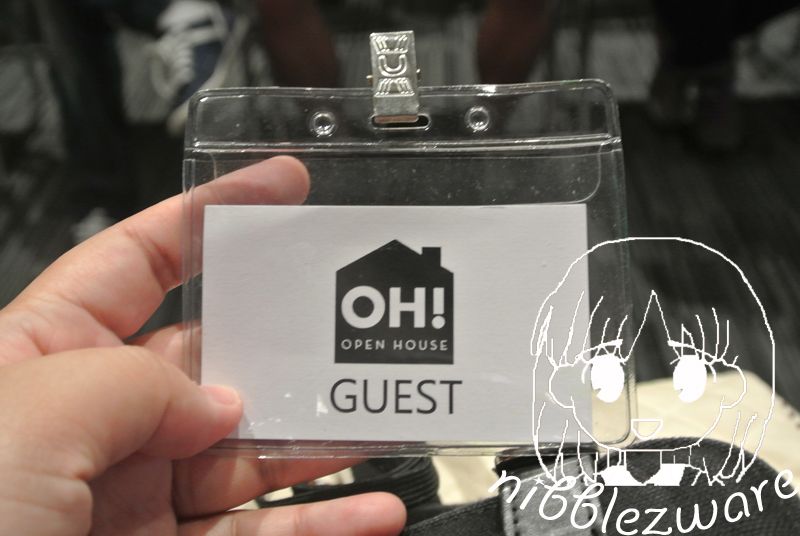 So I moved to the next tour (it was a win because we got Phillip as tour guide) and twiddled with the pass we were all given when we wrote down our details (MBFC requirement). Our passes were colored according to which tour we were on, to differentiate between the numerous participants. And there were many!

Click on the label OpenHouse to read more about the event (ok, I am still posting, so wait a bit before clicking).