There are two famous bakeries near Jalan Dhoby, JB, Malaysia. The word Dhoby is derived from the Hindi word dhona, which means to wash. So it is a no brainer that that road is filled with Indian laundries that take the pride in bashing the shit out of your laundry making everything white and pretty again.
Salahuddin Bakery - famous for their samosas
One being the Indian Muslim Salahuddin Bakery. I feel somewhat pressured to buy something because I traveled all the way there, for chris' sakes. But this bloody uncle in front of me in the queue was really gross. Salahuddin being a very traditional shop, keeps its wares exposed on trays along a long counter, so that customers can point and choose splutter and sneeze. But no, this uncle was really disgusting. He was very impatient because the lady was serving someone else, so first he grabbed some buns with his bare hands, then worse, he started to move the banana bread around with the same bare hands so that he could take the biggest loaves for himself. I wondered when did his hands last touch soap and water... and felt visibly ill.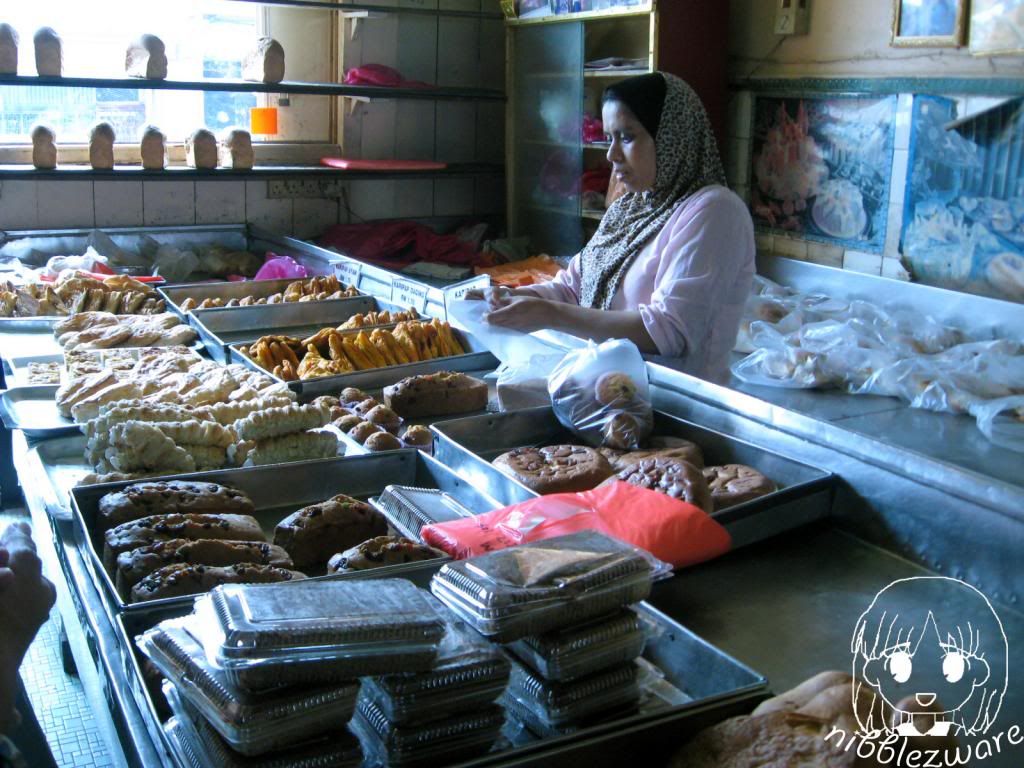 No loss, according to Ms Bear. According to her expert eye, it seems that the samosas were unnaturally dyed anyway. Not sure what she meant, but after that horrible uncle, I no longer wanted to eat anything there. So we moved onto look for the other famous bakery, Hiap Joo Bakery and Biscuit Factory.
Anyway while wandering around looking for the bakery, we got lost. Luckily a nice lady sweeping outside her shop helped point us in the right direction. In the meantime, I had a fun time taking photos here and there.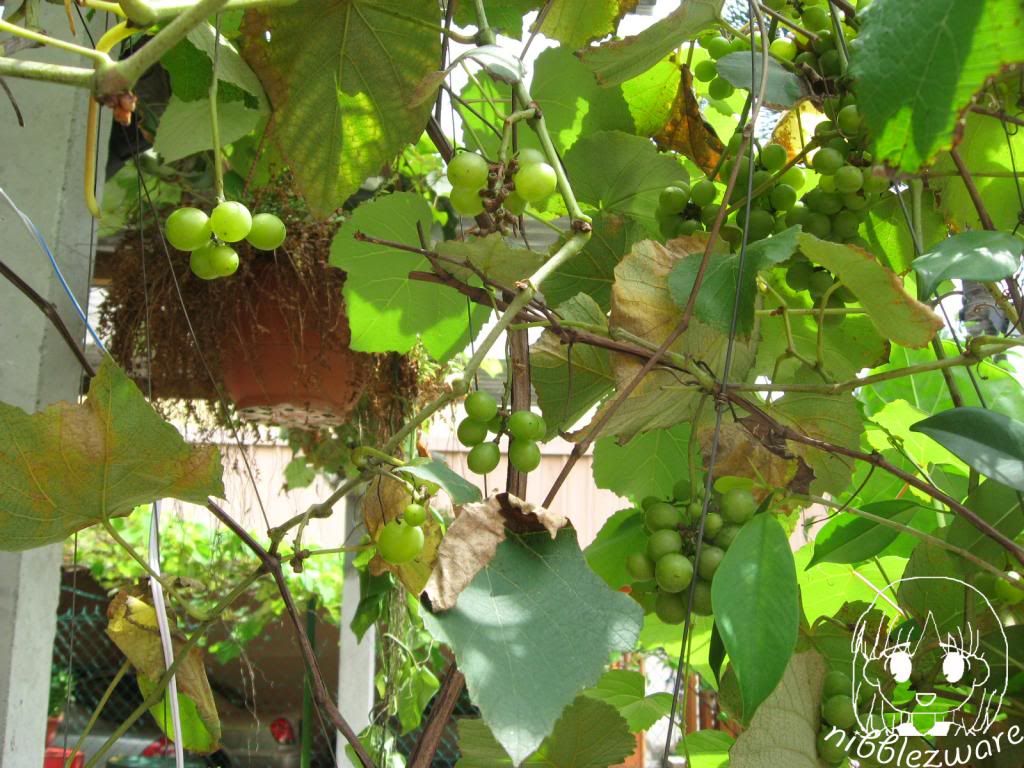 These grapes at a cafe reminded me of Onkel H und sein Garten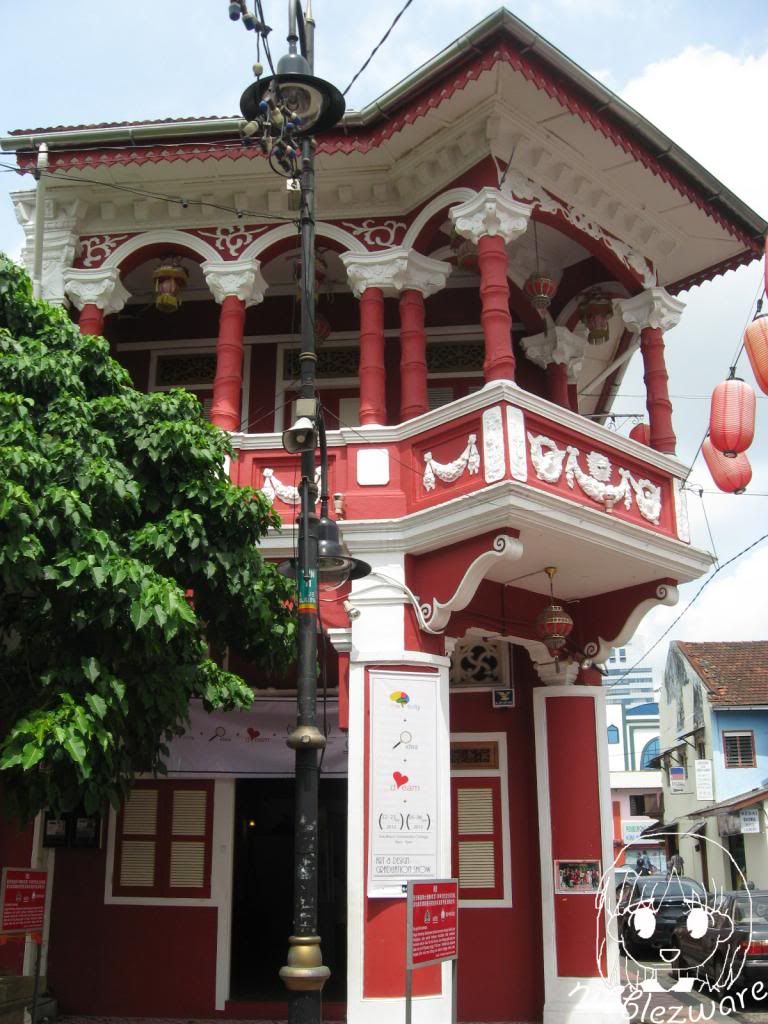 A remodelled event hall. I have a massive thing for architecture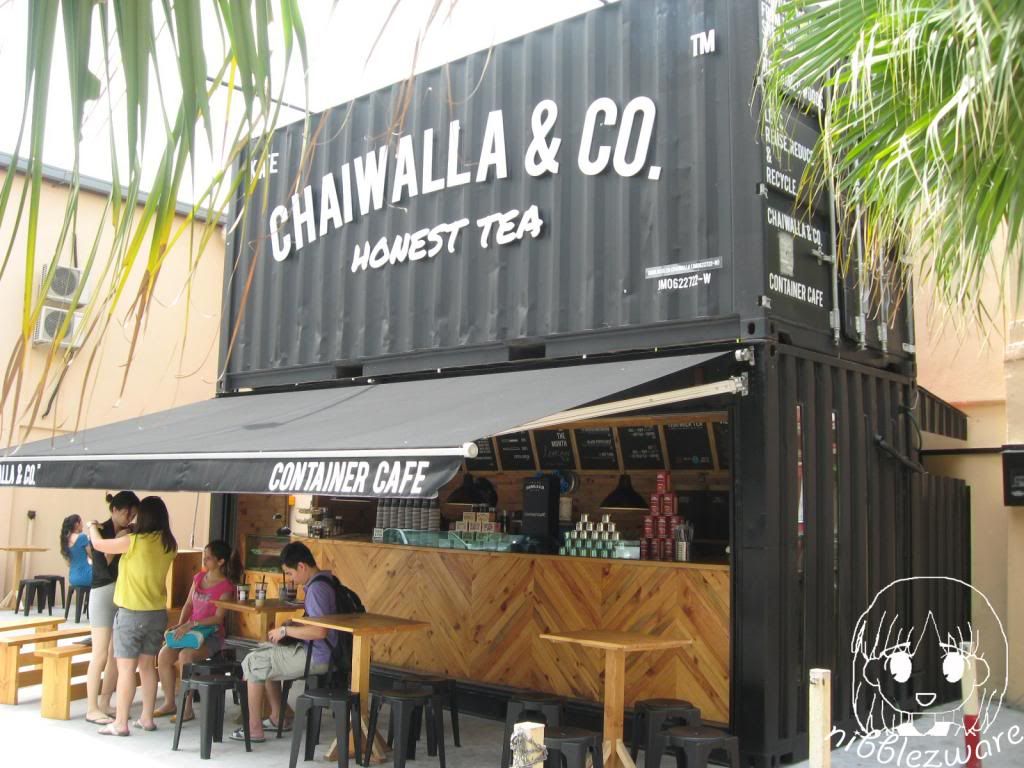 Chaiwalla Honest tea
Chaiwalla Honest Tea is cut out of two containers!!!! Too bad we were stuffed from Hua Mui. Next time next time...
Bunch of young Chinese tourists in the know of the famous bakery
Everything at Hiap Joo Bakery and Biscuit Factory, like Salahuddin is baked on site. Unfortunately I wasn't in time to catch their famous banana cakes which were still baking in the huge cavern of a wood-fired oven. Other than the famous Dragon kiln in Lim Chu Kang for firing porcelain, I don't know of any other wood-fired ovens in Singapore, so I was very impressed.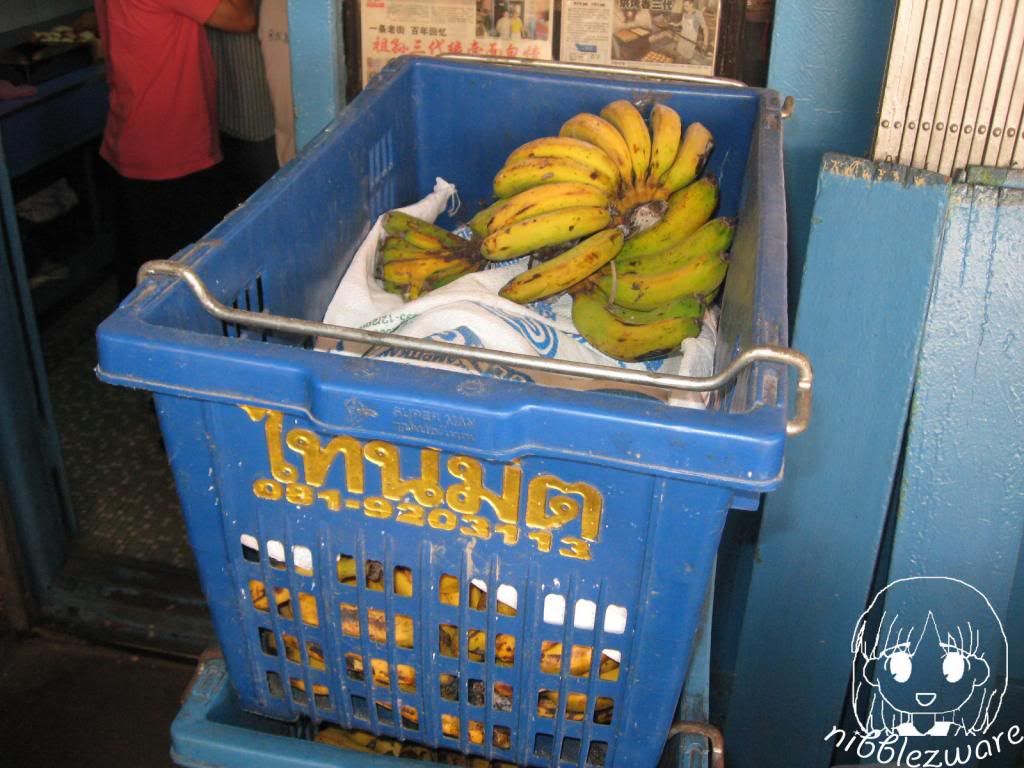 Bananas ready to go into the famous banana cakes (bloody hell, still not my fav kind)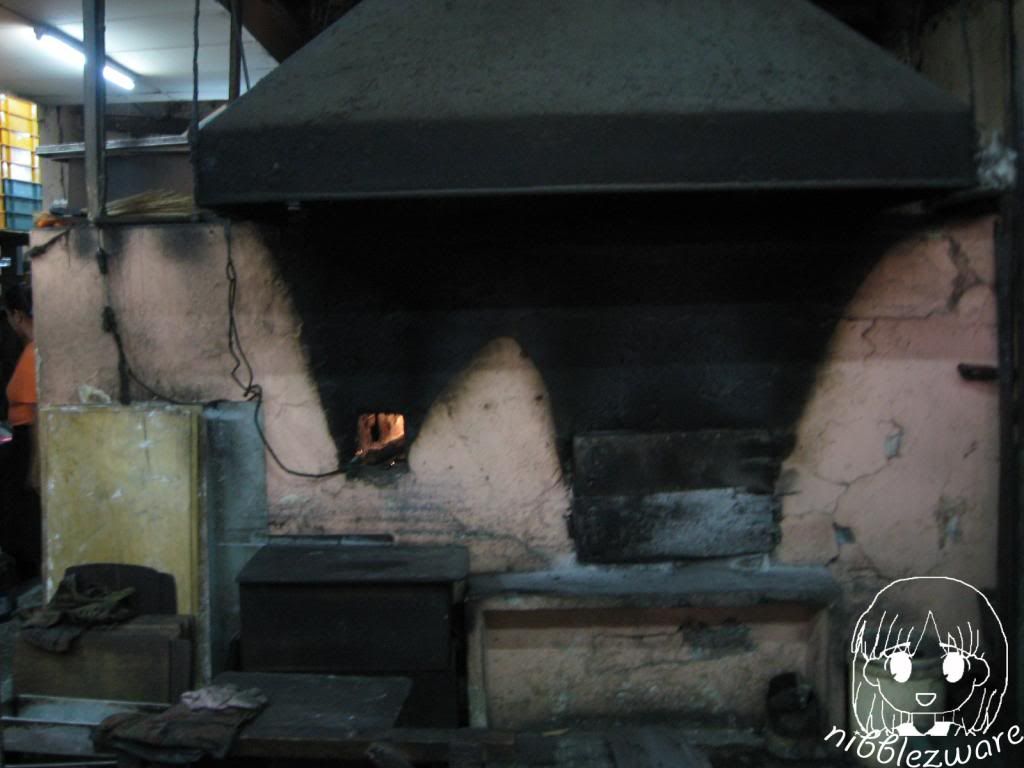 Wood fired oven!!!
Ms Bear, clever bear that she is, bought some kaya buns that just came out of the oven while I was harassing the friendly uncle for banana cake ("Gimme me my banana cake now!!!"). We had them on the bus while waiting to go to Jusco. It was yummy and super hot!!!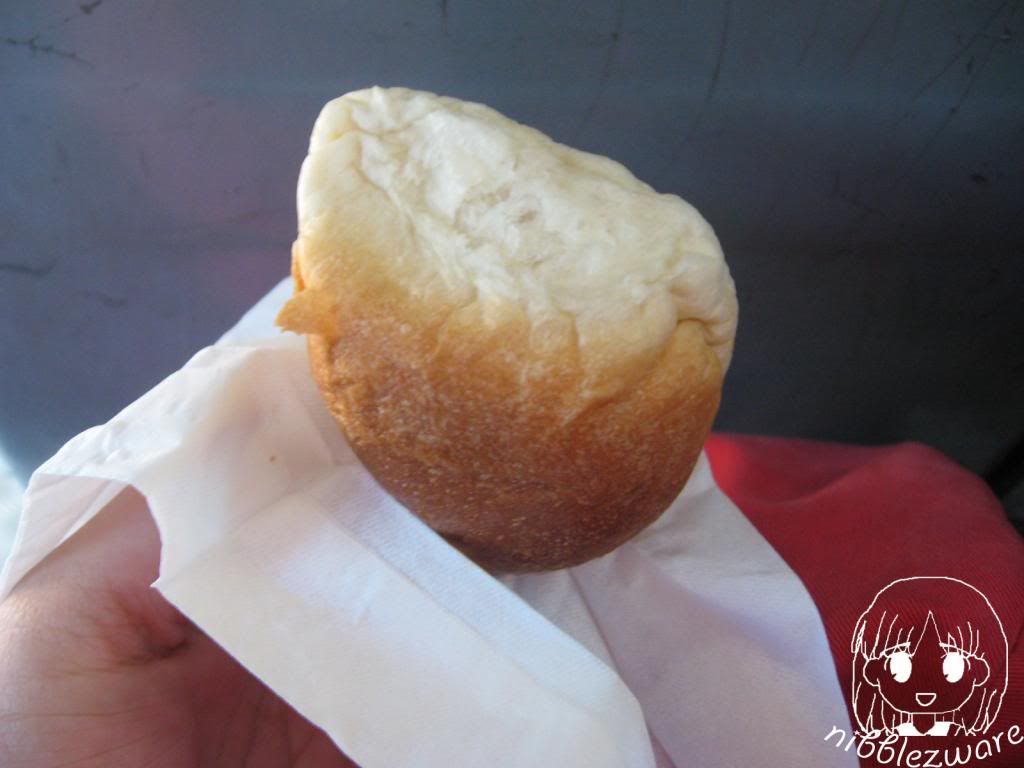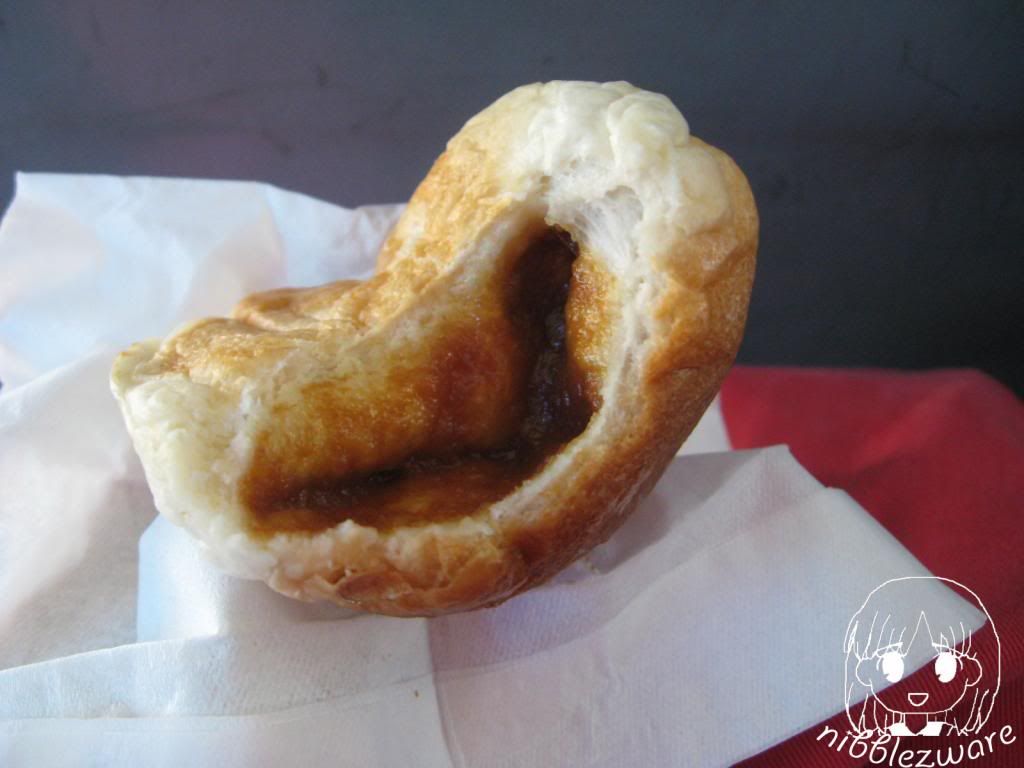 Full of hot gooey sugary kaya
Kaya is made of eggs, pandan and sugar stirred at low heat constantly for HOURS so that the eggs don't harden in the mixture. It's a bloody pain to make. My aunt used to make some... *plotting*