Came home in a funk. Took it out on Slyvester, who was innocently sitting in a corner of the room, developing little brown spots (gross). So I dragged him to the bathroom where I sat under the tap and scrubbed the living daylights out of him, much to the bemusement of B1 who stayed carefully out of my warpath.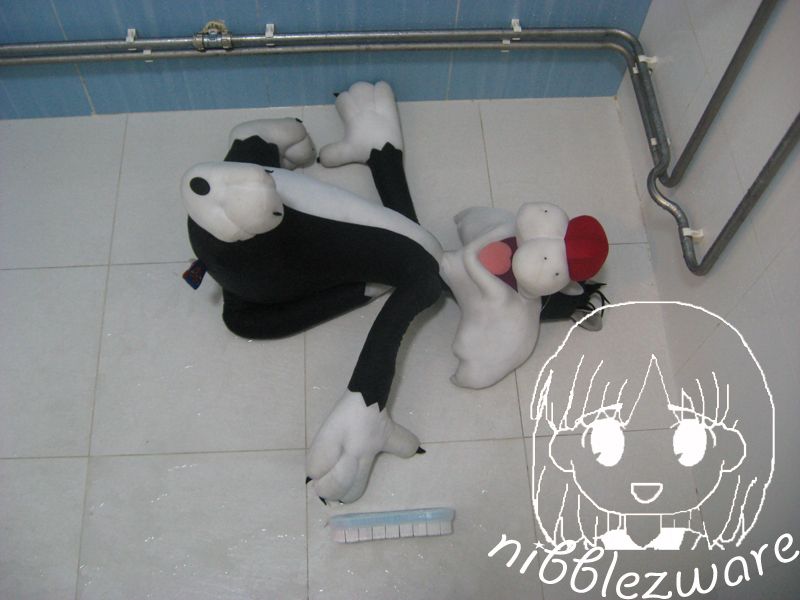 Why are you taking your fustrations on me? I am only a stuffed pussy
Now he lies in the same position on a foldable table near the kitchen window drying off. I cannot put him outside where he will be stolen. Sigh. If any of those workers look down and see him lying there, they will probably freak out. Serves them right for looking into my window.