I have created my own little etsy shop,
Nibblezware Kleine Bastle Hütte
. Since I am into sewing again, I was thinking why not turn it into a little enterprise to earn some $$, so that I can buy new materials online? Especially felt. I love sewing little creatures out of felt material.
Anyway you can click on the little house on the left side of the blog to visit the shop. :D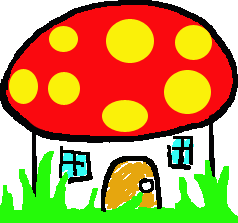 This is the little bunny I made over the week. I am now working on a kitty cat head for a xmas ornament.