Not sure why this weekend I have been suddenly more arty farty, but perhaps because of yet another death in the (extended) family (3rd one already this year?! This is a strange year, literally "four weddings and a funeral", lots of marriages because it is Dragon Year and yet many deaths than usual).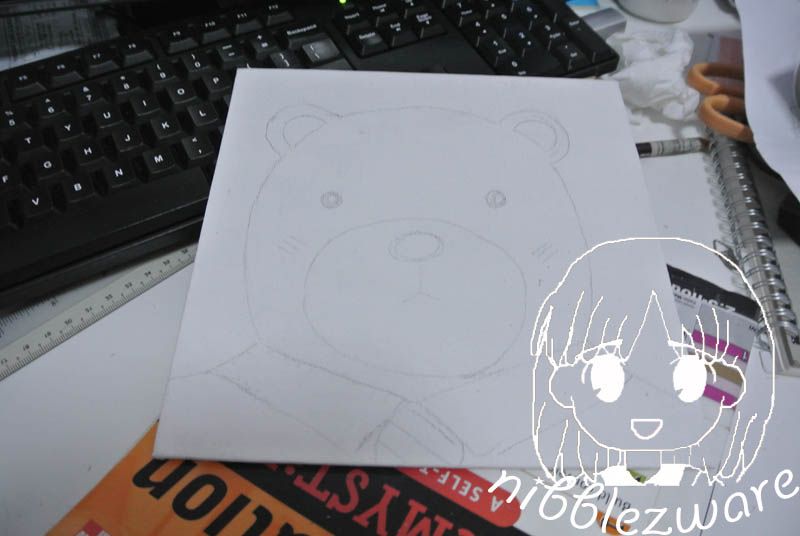 As I mentioned in my blog, I have been sewing felt toys, and on Saturday, I painted a Mr Working Bear.
He's going right on the wall, under
my other Bear
, so I painted him with a similar background color (though with more yellow. I painted cadium yellow deep then pressed against the canvas with bright yellow).
Now as I stand in front of the two pictures, I comment drily to B1, "this bear picture makes me feel like I should
上香
to him. He kind of looks like a picture in a columbarium niche."
B1 replies, "yeah, he was a hardworking bear. He worked himself to the paw to bring you these fine goods."
Somebody obviously has been playing too much Diablo3.