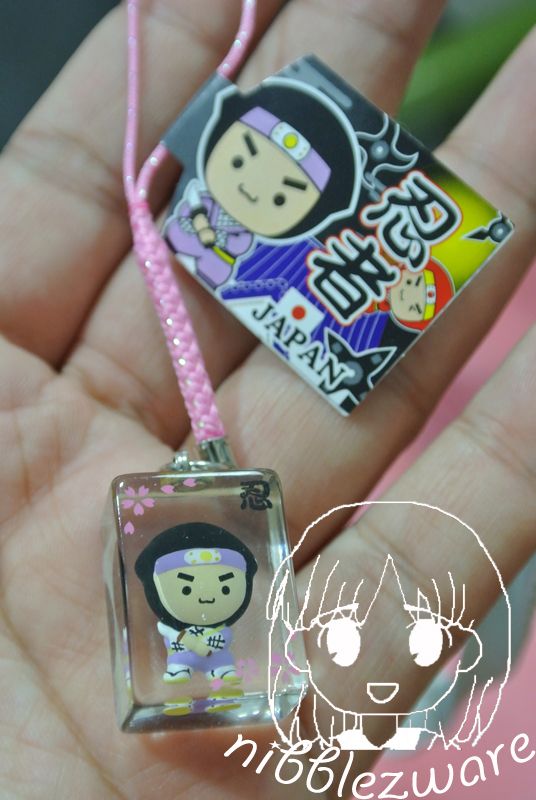 Only my CoH friends will be able to understand why I couldn't resist buying this handphone strap when I encountered it at the cashier's while waiting to pay for B1's birthday sake at Nipponya.
Initially I wanted to get this for C but after consulting Bär and Z, they have convinced me that any guy carrying this will be deemed very gay. Besides I like it a lot so much that I decided to keep it for myself.

How appropriate for its strap to be my favorite pink with pink sakura flowers *hehe*.