I have been suffering from jet lag since coming back last Tuesday evening. It has gotten to a point where I was telling T and R that I wanted to smash my head in with a hammer because I couldn't sleep. The eyes are tired but the head won't hibernate. You know that kind of feeling?
Speaking of headaches, B1 and I were waiting for the bus 21 just outside our lovely but mosquito-infested B&B, Haus Ballwein, when the unusually observant B1 noticed this stuck against the bus stop post...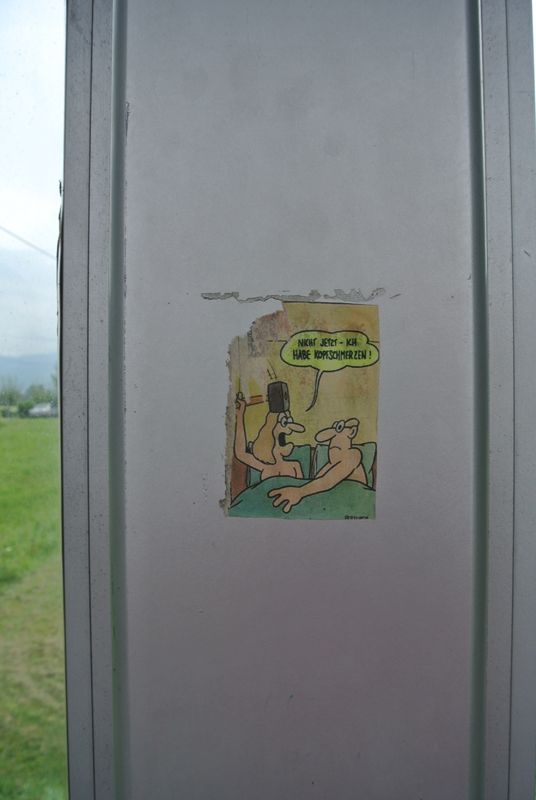 "What's this?"
"Not now, I have a headache." I translated.