Initially we wanted to go to Taipei zoo. In the end, we took the Maokong Gondola which was impressively high... and didn't get off at the zoo, instead we went to enjoy chinese tea (where I disgraced myself because I did not know how to write tomato in Mandarin. I panicked when trying to write it on the order form). Anyway when we went there, the place was SUPER CROWDED, it being a Sunday, so we had to take queue numbers and queue up obediently when they called out our number range.
Pussy cats guarding nearby Maokong station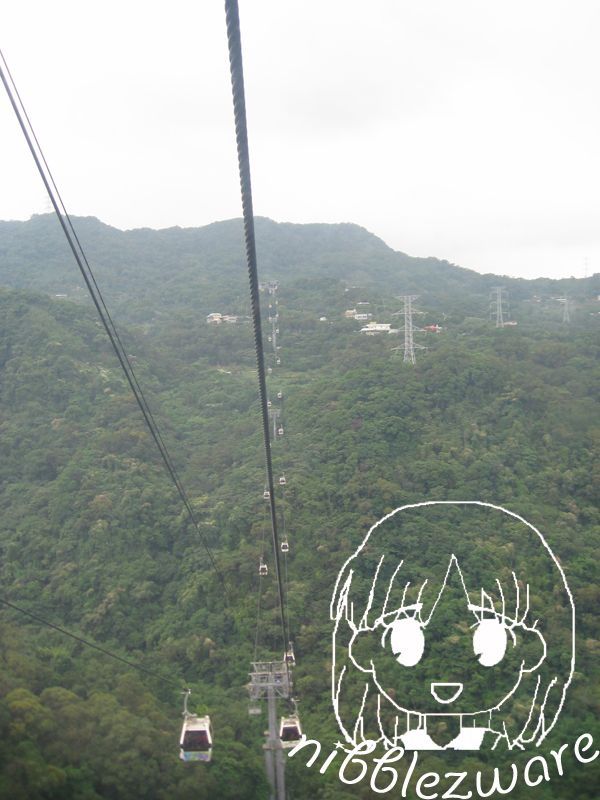 Not for the faint-hearted
Panda Boyfriend and Girlfrend


Common sight at Maokong
The total length of the line is 4,030 meters.15 min ride @ 50 Taiwan dollars each.