I am doing my copycat thing again. I saw a picture like this on etsy, but I forgot the link (sorry!).
Stage 1
I was going to paint something else, but I remembered that I had prepared the canvas already (meaning the above), so might as well apply stage 2.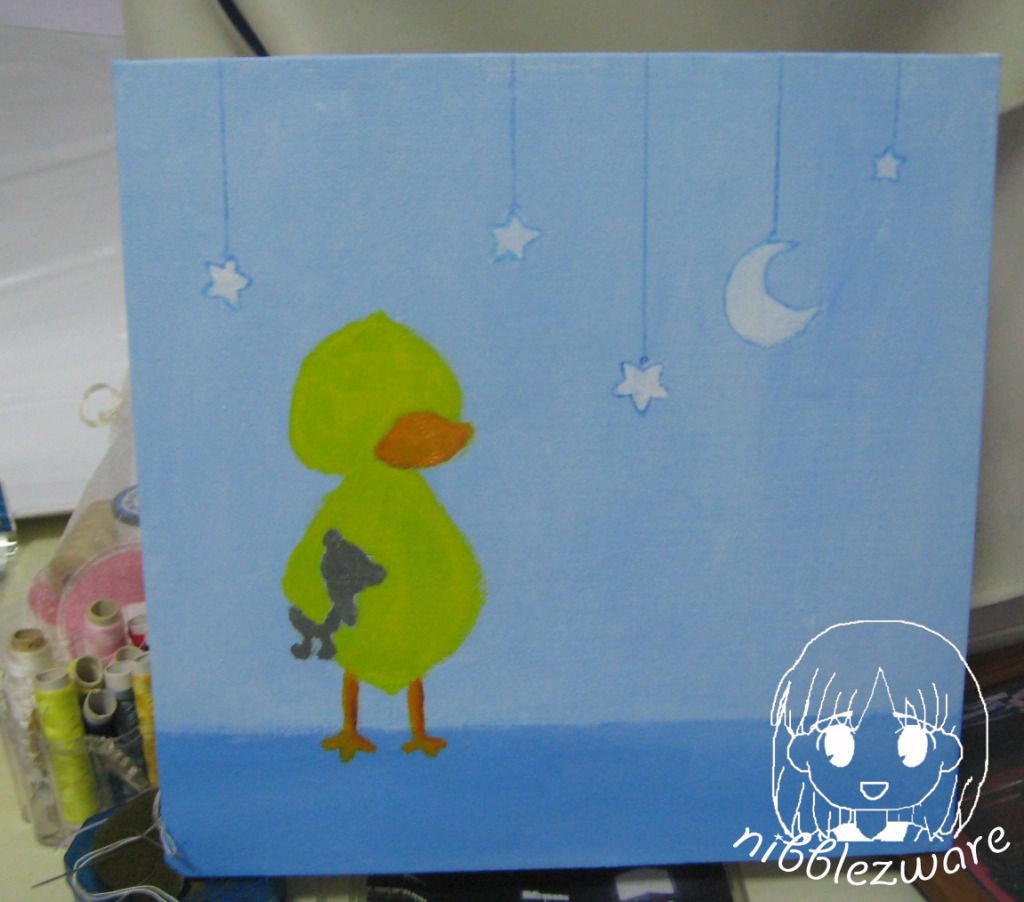 Stage 2
Made a major mistake. I forgot which exact blue paint did I use, as well as how many parts of white and blue did I use to mix the top and the bottom... damn. Had to repaint the entire top again, as you can see it is lighter in shade than it was in stage 1.
Stage 3 will be adding the eyes, more shadows and shading. I broke my paintbrush... the one I use for shading...I need to wash the brushes with lesser force.