Disclaimer: This is a totally superficial post. I am not sure why I brought it up at all.

My client, inspired by my learning German, was suddenly enthused about learning the language as well. She was the one who wanted to buy this book in the first place. We went to PageOne together but we weren't able to find it.
I had the discount card at another bookshop so I offered to get it for her when I came across the book there. Leafing through the book, I realized it was pretty excellent for a German primer (I have seen many), so I have been borrowing copies of it at the library since then.
As I tend to scatter my belongings all over my table, Bär saw the book many times, and remarked "why do you always borrow this book? You have a crush on the guy?" -> referring to my so-called Pinkerton Syndrome affliction.
What guy? *puzzled*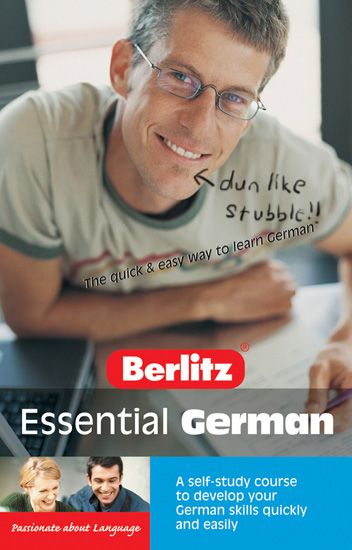 Oh... this guy.

Hahah. I looked critically at the cover. Yeah, I didn't notice it at first, but he is my type, except his hair isn't blonde, and I hate his stubble. I so like his eyes though and I dig the fact that he is wearing glasses. Was I subconsciously liking the book because of the guy on the cover?
Yeah right *roll eyes*