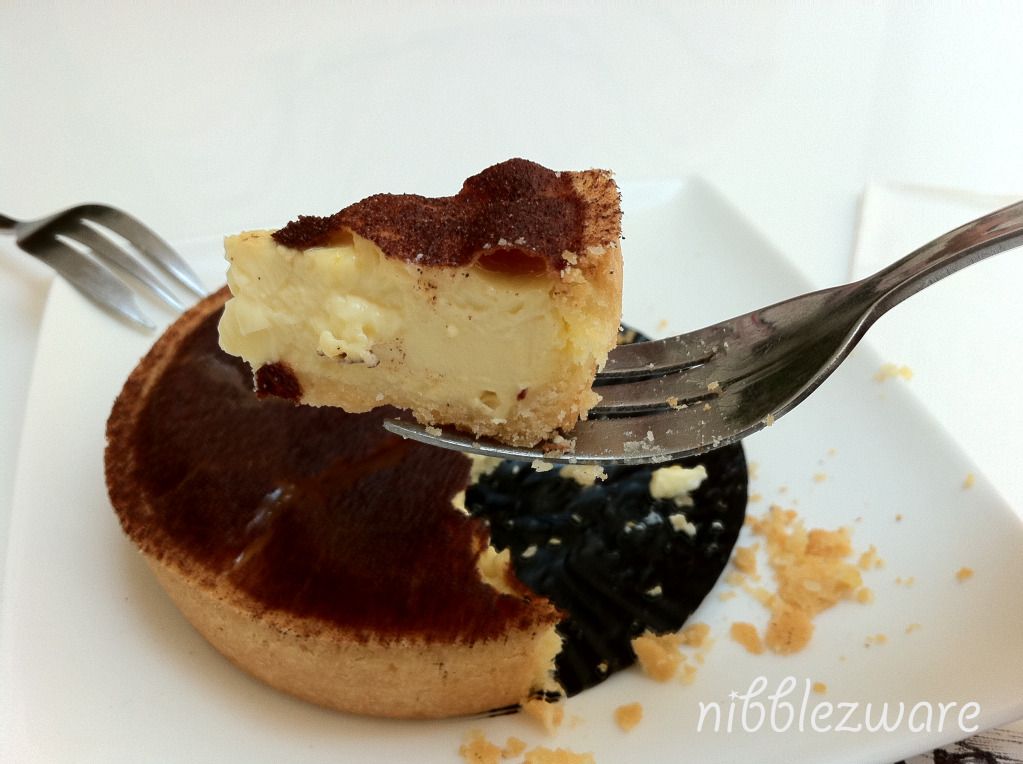 I had wanted to try out Drips Bakery Cafe, and had intended originally to bring my team here for a Christmas treat. Due to conflicts in schedule, we weren't able to. Instead B1 and I now have a chance to try out the place ourselves since we were in the area on this sunny afternoon.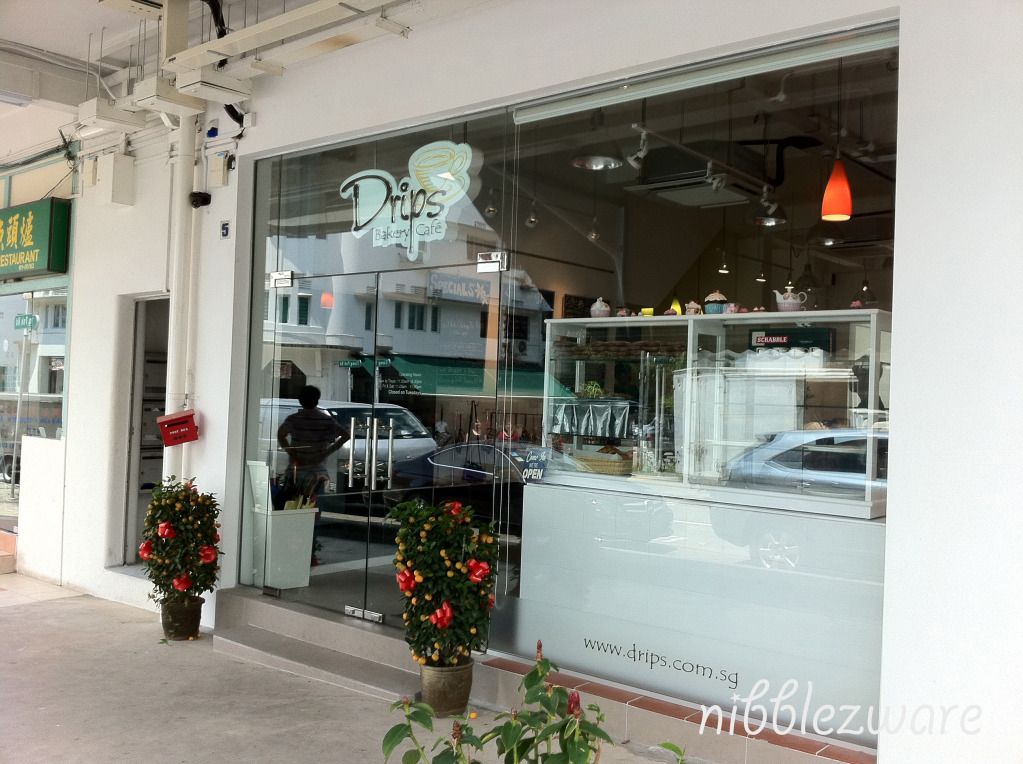 Since we already had lunch, we opted for a tart (I didn't think I was going to be full with only porridge in me, and I was proven right) and beverages. We ordered the cinnamon custard tart (S$4.80) to share, psst, the place isn't cheap, and we were our usual tight pussy selves.
Strangely I am not sure whether it was because I was exhausted (emo trauma the night before), but my taste buds had gone to zzz. I could barely taste the cinnamon, but the custard was just the right type of soft. My apple tea was the usual generic stuff and B1 was kicking himself because he apparently came here before with his colleagues and his colleague had ordered the Cold Drip before, and now he didn't learn his lesson and did the same thing (he was grumbling about the portion size). Served him right for not coming here with me first *wicked grin*!
The guys were quite pro, service-wise. But the music in the place, ohmigod, I was almost lulled into zzz by the languid songs of Kit Chan. I love the decor though, it was my kind of place. White walls with brilliant art. I especially love the furniture. I am ashamed to say that I lifted up a stool, trying to see the name of the designer. Don't have. Hmmm.
In a nutshell:
82 Tiong Poh Road, #01-05, S(160082)
Tel: 62224400