What is this?
I was at Singapore Air Show 2012 today.

I had thought about it. Should I take the MRT through the morning's worst peak hour all the way to Changi Airport terminal and then still have to S$5? That would be stupid, because I live pretty near the hotels, so it would make more sense to take the hotel bus, even if it was S$10 one way.

I was later applauding myself on my decision because I got to sleep on a lovely air-conditioned travel bus, while others were packed into public buses where they would probably have to stand as well, despite S$5. Too bad the hotel buses only work on the trade days because most of the vendors will return before or on Saturday.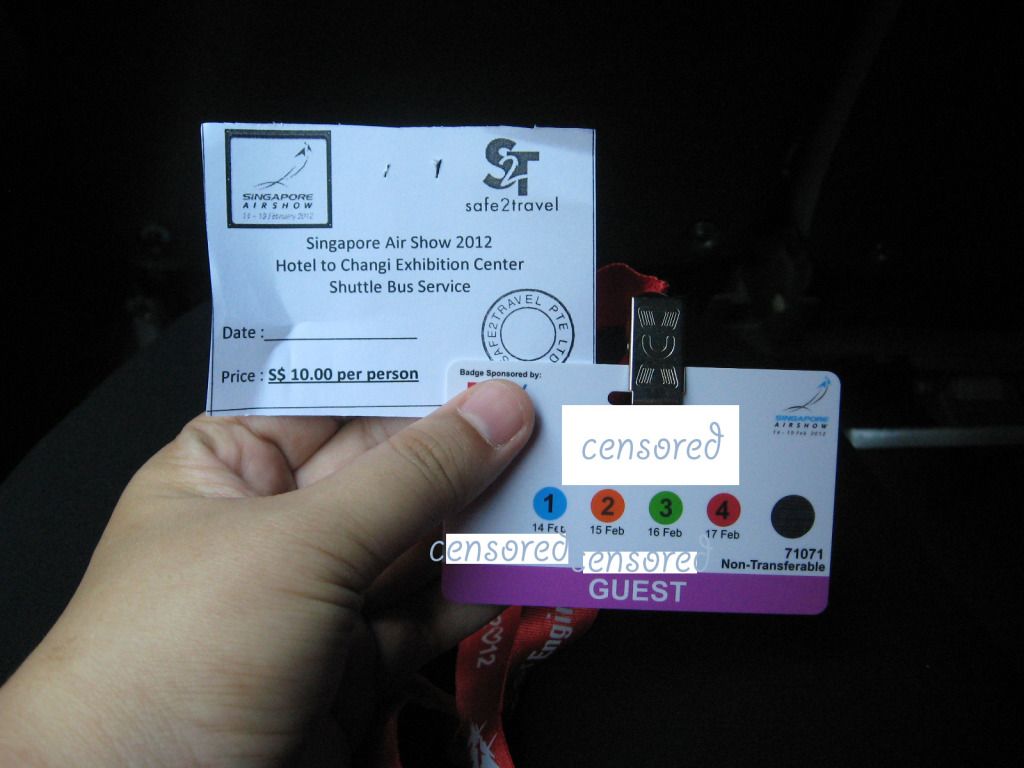 I guess it is more fun when you come on the weekends because they have all the fun stuff for families to enjoy. Also the USA Department of Defense is giving away the good stuff (souvenirs, duh) only on the weekends. But one thing good about going on a trade day is that you get to see the stuff that most people won't, and there are definitely LESSER PEOPLE shoving into your shots.
Do remember to bring hats, sun block, lots of water, and patience. =D Two years ago, I was selfless enough to forfeit my trade pass and pay $$ to go with B1 on the weekend. Not anymore =D.

Click on the label "Singapore Air Show 2012" to see the rest of the posts. I am breaking everything down into many many posts.